Cool Stuff: New Mondo Posters For 'Vigilante,' 'Maniac' And 'Maniac Cop 2'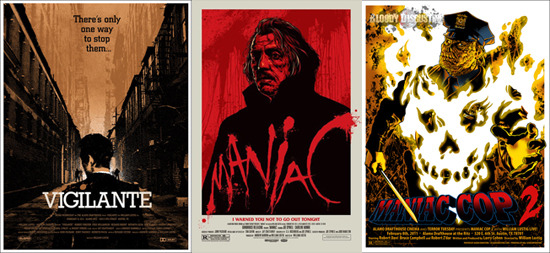 Mondo has been on a roll lately, and today they tossed images of three upcoming poster images out to three different sites. But while the company has been doing a lot of high-profile films of late (Star Wars, Hellboy, etc) these films get back closer to the origins of Mondo.
The Alamo Drafthouse is doing a two-night series with exploitation director William Lustig, and has commissioned three posters to celebrate the three films being shown. Tuesday night (that's tomorrow!) will be Maniac and then Maniac Cop 2 (note that despite the title similarities, these are unlreated movies) and then Wednesday will be Vigilante. And Mr. Lustig will be present for all three screenings.
Check out the posters in full after the break.
First, via Badass Digest, is Vigilante. The poster is by Alan Hynes, and is an 18x24 print complete with metallic inks. The print run is only 100.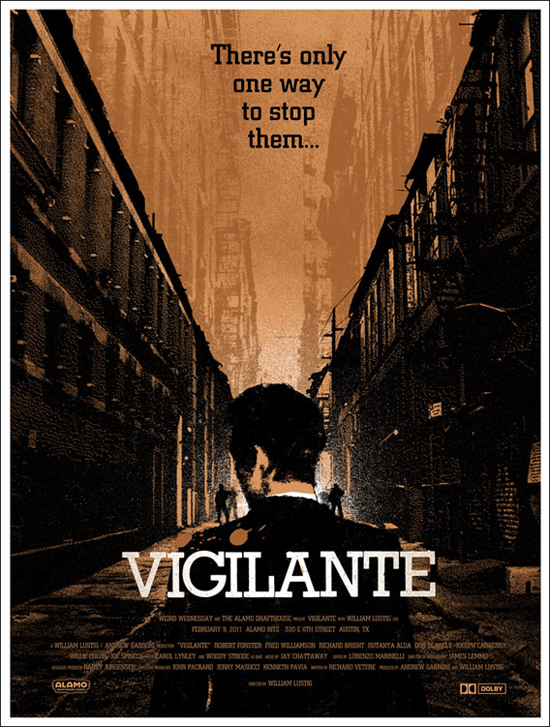 Bloody Disgusting has the Maniac Cop 2 poster, complete with the demonic, cartoon visage of Robert Z'Dar, which is something you don't often have a chance to hang on your wall. I'm tempted just for that aspect. Jason Edmiston did the art, and the 18"x24" print has an edition of 125.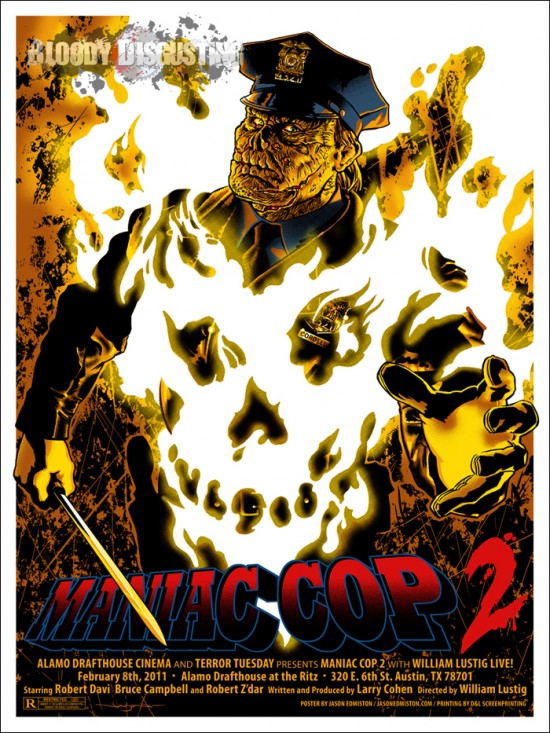 Finally, Cinematical has the info on the Maniac poster, which is by Ken Taylor. The 24"x36" print is run in an edition of 200. I had a chance to see a 35mm print of Maniac late last year, and it was a great experience. What a weird film, with a truly bizarre and uncomfortable end. This is the one that tempts me the most, though I'm not sure that I want to look into those eyes every day.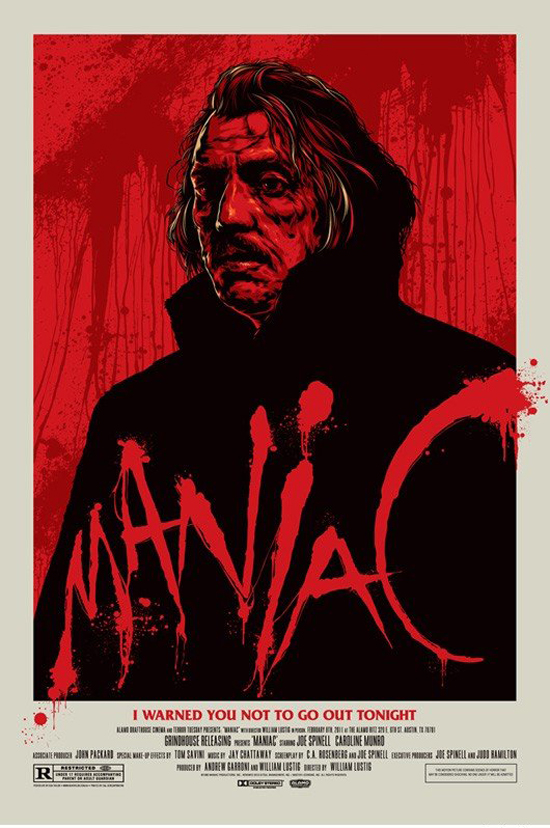 Whatever's left of each poster run will be for sale online, so keep an eye on the Mondo twitter feed for that info.