Set Photos: Rian Johnson's 'Looper'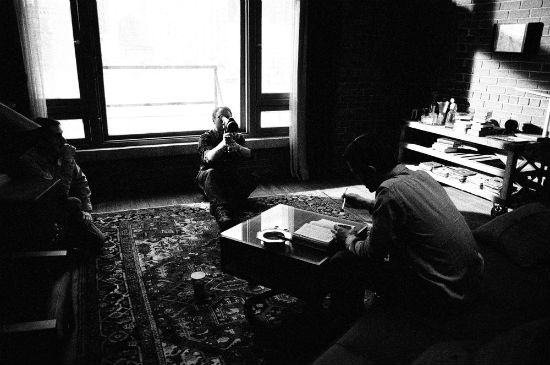 Director of Brick and The Brothers Bloom, Rian Johnson, is hard at work on his latest film Looper. Set in the future, the film is about a group of mob hitmen who send their victims into the past with a bunch of other cool, sci-fi twists. It stars Joseph Gordon-Levitt, Bruce Willis, Emily Blunt, Paul Dano, Xu Qing, Jeff Daniels, and Piper Perabo among others.
As Johnson has been shooting the film in Louisiana, he's been posting cool, cryptic photos on his Tumblr page so we've grabbed a bunch of them for you to check out.
Thanks to Collider for the heads up on these and keep an eye on Johnson's Tumblr for more photos as production continues.
There seems to be a bunch of subtext in all of these photos; little hints in every little corner, see anything worth pointing out?