Richard Gere Joining 'Arbitrage,' Replacing Al Pacino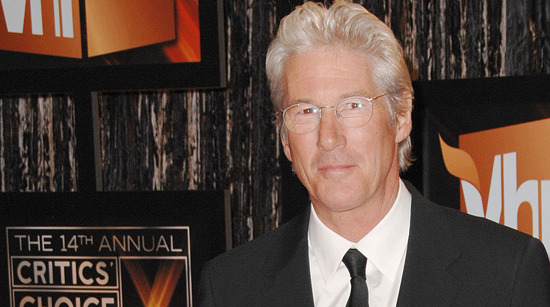 When we first heard about Arbitrage, to be directed by Nicholas Jarecki (producer of Tyson, co-writer of The Informers and brother of Andrew 'Capturing the Friedmans' and Eugene 'Why We Fight' Jarecki) there was quite a cast lined up: Al Pacino, Susan Sarandon and Eva Green. But last month we heard that Al Pacino is no longer attached.
Now it looks like things have moved forward around somewhat, as Richard Gere has been announced as the star, and the role for which he's set would appear to be the one previously set for Al Pacino. We don't know if Mr. Pacino's schedule did not work out, or if he just watched The Informers, but hopefully the same thing won't happen with his replacement.
Deadline says that Richard Gere will be "a troubled hedge fund magnate desperate to complete the sale of his trading empire makes an error that forces him to turn to an unlikely person for help." Combine that with what we'd previously heard ("a hedge fund magnate who is in over his head and desperate to complete the sale of his trading empire to a major bank before his fraud is revealed. But an unexpected, bloody error forces him to turn to the most unlikely corner for help") and the film sounds potentially intriguing, if not for the fact that it had that 'written by the co-writer of The Informers' tag.
I do like the sound of the film, though, and even the casting of Richard Gere. This could easily be a Michael Douglas role, but he's booked for Steven Soderbergh's Liberace later this year. We'd originally heard that sales were taking place for Arbitrage last fall at the American Film Market, and it looks like the film is on track for an early spring shoot, starting in March.
The rapper Drake (aka Aubrey Graham) is also in the cast.