This Week In Trailers: Fightville, Les émotifs Anonymes, Bill Cunningham New York, The Border, Madea's Big Happy Family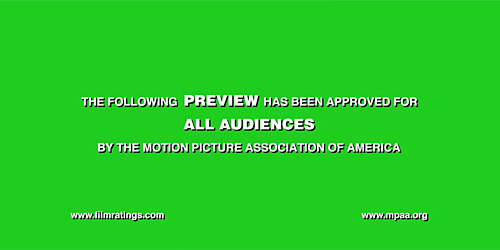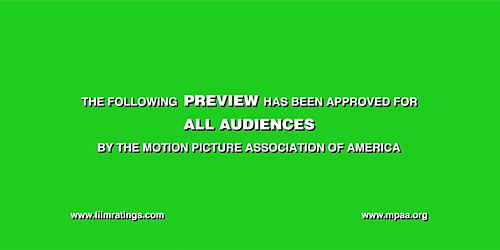 Trailers are an under-appreciated art form insofar that many times they're seen as vehicles for showing footage, explaining films away, or showing their hand about what moviegoers can expect. Foreign, domestic, independent, big budget: I celebrate all levels of trailers and hopefully this column will satisfactorily give you a baseline of what beta wave I'm operating on, because what better way to hone your skills as a thoughtful moviegoer than by deconstructing these little pieces of advertising? Some of the best authors will tell you that writing a short story is a lot harder than writing a long one, that you have to weigh every sentence. What better medium to see how this theory plays itself out beyond that than with movie trailers?Note bene: Those fools over at the JoBlo Movie Show Podcast decided it would be a good idea if I hung out for the night to talk about movies. It was because I got to talk about my undying love for Patrick Dempsey's classic Run. I also meander over some other things that are tangentially related to movies while also defending my love for Sneakers. Go on and listen if you like to hear grown men giggling like girls. Thanks be to Jim Law and Johnny Moreno, again, for having me on.Fightville Trailer
When I talked to documentary filmmaker Michael Tucker nearly six years ago we were talking about the war in Iraq. We discussed, among other things, what the experience was doing to the soldiers, how they were getting by once their tour was done. The discussion was thrilling for me as there hadn't yet been a groundswell of documentaries, fictionalized recreations, Oscar nominated portraits of bomb disposal technicians, or any other aspect of military life, real or imagined. Tucker was ahead of the curve with showing the lives of service people then and now it seems to have drifted to a different kind of organized aggression: MMA.
The thrill of watching this trailer is seeing glimpses of The Wrestler come to life: guys living on the fringe of complete obscurity, men with aspirations that are being held together by a thread. The opening shot, showing home after home that's in disrepair, a place where blue collar is probably the only collar there is, might as well have come straight from Aronofsky and it grounds this documentary in a tangible reality.
With the shot of guys with names you'll never know, the level of blood that is spilled in the ring that seems to be of a different viscosity from that you'll see on pay-per-view, the amateur status of these men is apparent. The nugget of wisdom that's thrown out there, that most men who think they'll be MMA fighters and train for it hard will do it once and never do it again, is precisely placed. I want to know why all it takes is a one and done fight but that's the mark of a great tease.
As well, the music just pops. This trailer benefits from the perfect blend of an up-tempo instrumental number and a slo-mo visual style that succinctly captures the mood of what is happening under the lights and in the blackened crowd that is thirsty for these guys to battle. The side of this business that is all business and the side of this that's the human toll of what these men have in their minds as the end goal seems to be in display as both these forces are pushing against one another.
This looks like a can't miss documentary on a slice of life that I knew existed, look at any free weekly in your city and see the smatterings of local MMA fights with guys who might as well be working at your local Ralph's, but this trailer gets me excited to see what it means to be an average guy looking to earn some extra scratch by pummeling men into submission.
Bill Cunningham New York Trailer
I was not expecting to like this one as much as I did.
It reaches critical mass for me when I see people like Anna Wintour talking effervescently about our subject in ways that exemplify the true break between reality and the privileged lives of the hoi polloi. As it became increasingly obvious that we were going to be talking about the life of yet another sacrosanct photographer who lives on the upper east side, drinking champagne with dinner, caviar for breakfast, the material didn't pop for me. It wasn't until we peeked into this guy's personal life when it all made sense and became interesting.
We see that this is man a of meager means, lording power over the heads of these well-heeled nut balls, and you would have to be to wear some of the outrageous outerwear on display in these photos, and it's amazing to witness.
Much like a blog I like to frequent for no other reason than this unbelievably engaging video about photographer Scott Schumann, aka The Sartorialist, this is a man after my own heart as he walks us through his process and his essence for being. The trailer is a brief history in the life of an artist.
From looking at the upper crust of the social scenes where fashion becomes more of a strategic element of peacocking your fabulous plumage for the world to revel in your riches, to contrasting with Bill's seemingly poor lifestyle is a stark, but quite effective, element to what makes this all work. Bill appears to love snapping photos of clothes, of unique ensembles, of shoes, of whatever an urban dweller can provoke him to push the shutter button and I like his enthusiasm.
I equally appreciate that we also get designers to talk about what this simple man has the power to do with just a few clicks but also talk about fashion in terms of what it genuinely means, not getting some bizarre definition that only self-important blowhards give when talking about the things we wear. Seeing the man in action, listening to the Velvet Underground crooning in the background, you can see that while this won't win any awards for its content, first time director Richard Press looks like he's made a curious expose of a man who has an interesting story to tell.
Madea's Big Happy Family Trailer
This won't be long. I promise.
After praising director/writer/performer Tyler Perry's last effort For Colored Girls nary four months ago I am back to where I started before seeing that movie's trailer: thinking that the man is on par with Adam Sandler with regards to directing films by spreadsheet.
By this I mean Perry knows there is an audience for this character, this style, this type of writing. I may not be the target audience but, what I am fairly certain of, though, is that these movies might as well be an ATM for Perry, Inc. These films make a healthy amount of money for what it costs to produce and, based on this trailer, I am at a loss to explain why that's the case.
The trailer itself is an onslaught of sight and sound with bouncing balls following the words being used to talk about this mistress of mayhem, and quite poorly too as it's not only grating but it feels like it was produced sometime in the early 90's by the same idiots who brought MC Skat Kat to life.
The clips are useless with regard to figuring out what in the hell is going on in this movie. This all appears to be :59 seconds of just talking about how outrageous this man/woman is. Yeah, she slaps people. So what? She's a dominating force to be reckoned with and effective marketing be damned! This trailer wants to be brash, poorly put together, but laser targeted to its core demo. But that's the brilliance of this thing! However, it's also disappointing. It's fine that this is the equivalent of a spoonful of honey that's going to bring this man's audience in like fresh brains scattered in front of a cadre of slow moving zombies willing to eat this up but I guess comedic marketing is supposed to work like this in order to maximize its appeal to the intended targets.
God love Tyler Perry. He's got a formula and he's showing no sign of wavering from knowing that the sum of adding cells A1:A10 in making his movies will always result in exponential figures. For me, this was a wretched experience to even sit through all the way.
The Border Trailer
Should proximity equal privilege? Why shouldn't we all be up in arms that people from Europe are wanting to emigrate here but can't because they're way over there? I live in Arizona. I'm not proud of that fact, I would actually move back to Chicago if I could, but it's things like this that prevent one iota of state pride to ever bubble forth from my mouth.
This trailer brings everything to the surface surrounding the debate about what it means to be Mexican in a state where it seems to be you're either on one side of the issue or the other with varying degrees of passion on either end. I really like the opening and the way it starts the conversation with stock footage from decades ago that shows how we all are part of a larger portrait of the immigration issue. It's funny yet poignant and gets the message across. Then, we see the saguaros.
The editing here is fantastic. The shots of what has been happening here in Phoenix, with all the protests, to the things going on at the border, all wrapped up in a perfectly selected Rogue Wave ditty, do so much to communicate what it is we're talking about here. What's more, both sides come raging out of both corners swinging as hard as they can and it works to confound even me. I completely understand both sides of the issue and the trailer does a wonderful job in keeping you off balance.
While I don't like hearing someone is making five dollars an hour or having to work in a lettuce field I also realize that these are people who chose to go around the legal way of doing things and that five dollars is a blessing considering, if you were caught, you would be sent back where you came from. I'm pulled in two directions and director Danny Miller looks like he has something here that could at least help to start the discussion among those who feel like I do: sympathetic to both sides.
The moxie shown by the six high school students who started this project is undeniable and it's polish with the way it looks could beat out some of the independent movie trailers I had to suffer through without breaking a sweat. For their youthfulness and inexperience is a handicap I would've spotted them based on that alone but it doesn't look like they need anything else but support. Kudos.
Les émotifs anonymous Trailer
Go ahead and say it.
You're thinking it so, please, make it known that I am unabashedly declaring that I sometimes like movies that involve romance that don't involve Ryan Gosling or some auteur making a hip indie about young love and that, without question, I need to turn in my man card as soon as possible. I get that sentiment and I totally agree.
What I like about this trailer, and why it's so endearing, is that it's the visual equivalent of a cool down after a strenuous workout. It just feels like a film that just wants you to sit back and enjoy what it has to offer. No need to think about alternate universes or wonder how this equates to the essence of why we're all here on Earth. It's truly transcendent of language or linguistics, a movie that I would probably quickly eschew if it was in English, and is probably getting a pass because it appears to be a sweet movie about two older people coming together. I believe that's a little bit about why this feels like a welcoming trailer even though I couldn't tell you one word of what they're saying. It's all in the effort of Avec Isabelle Carré and Benoît Poelvoorde. These two kids just dance around one another here and their chemistry is apparent.  Director Jean-Pierre Améris doesn't look like he's forging new ground but who cares? I don't.
This isn't a trailer trying to sell me on the 20 million dollar matinee Barbie doll, a Botox infused sex pot that no one would believe is having issues in the romance department, as it is selling a movie about a woman who has problems with her own emotions and a man who wants to try and connect with a lady. It's sweet to see that there's a movie that could be both funny and romantic that's not trying to play to the more superficial elements of romcoms. The Angus and Julia Stone ditty "Big Jet Plane" is a real inspired musical choice seeing how I can't imagine American trailer makers ever incorporating a song that isn't in ingles but it works so well.
If you need to take my man card away, I completely understand.
Note bene: If you have any suggestions of trailers to possibly be included in this column, even have a trailer of your own to pitch, please let me know by sending me a note at Christopher_Stipp@yahoo.com
In case you missed them, here are the other trailers we covered at /Film this week: