Page 2: Star Wars, Christopher Nolan, Source Code, Hailee Steinfeld, Smallville, Spike Jonze, The Sunset Limited, Tom Cruise, Time Bandits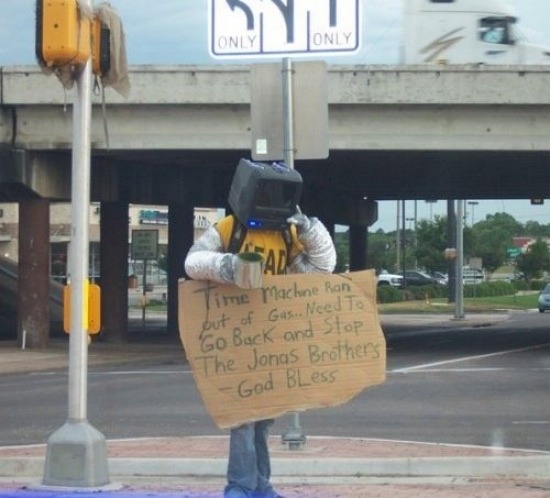 What is Page 2? Page 2 is a compilation of stories and news tidbits, which for whatever reason, didn't make the front page of /Film. After the jump we've included 22 different items, fun images, videos, casting tidbits, articles of interest and more. It's like a mystery grab bag of movie web related goodness. If you have any interesting items that we might've missed that you think should go in /Film's Page 2 – email us!
header photo via: HighDefinite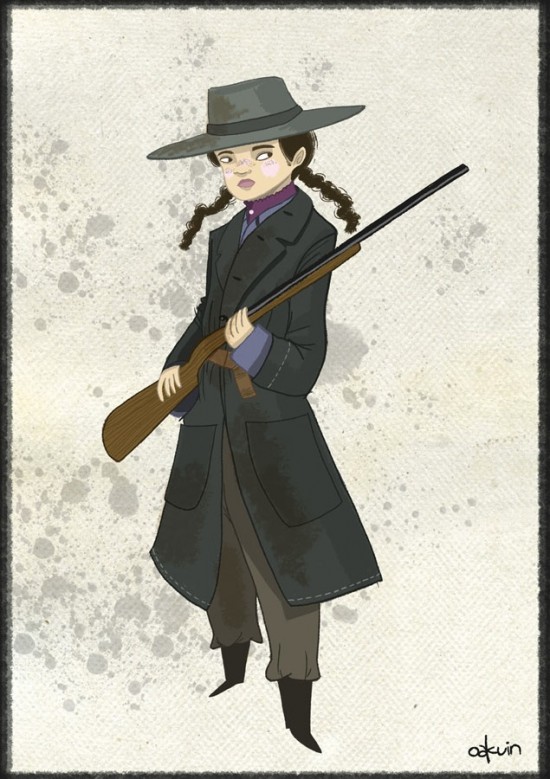 Oliver Akuin created this art piece of Hailee Steinfeld as Mattie Ross in True Grit.Smallville will conclude its 10-year run with a two-hour series finale on Friday, May 13th 2011. [tvline]
/Film reader Ben Aston recorded gypsy jazz Medley version of the Imperial March with his friends. (it takes a minute to really kick in)
A major animation art auction is taking place in Los Angeles on Saturday May 14th. The auction is a joint venture between Van Eaton Galleries and Profiles In History and will contain rare animation related items, including rare production art, Disneyana, Movie Posters, Hostorical Documents, etc. [brew]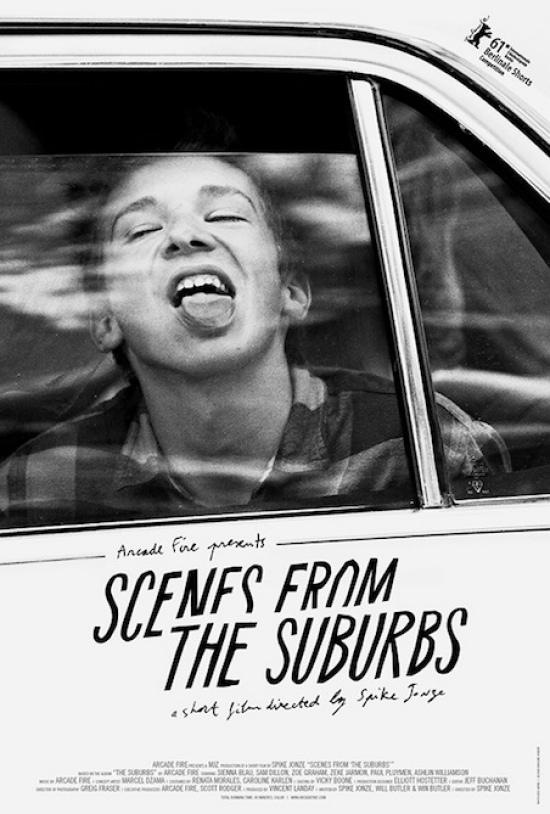 Spike Jonze 30-minute short film Scenes From The Suburbs, based on Arcade Fire's album "The Suburbs" is set to premiere at the Berlin Film Festival. Here is the official poster. [pitchfork]
HBO has released another trailer for The Sunset Limited, starring Samuel L. Jackson and Tommy Lee Jones, which premieres on Saturday, February 12 at 9pm.
D23 has posted information about the upcoming Destination D event at Walt Disney World May 14th and 15th. Tickets go on sale February 17th, 2011. [micechat]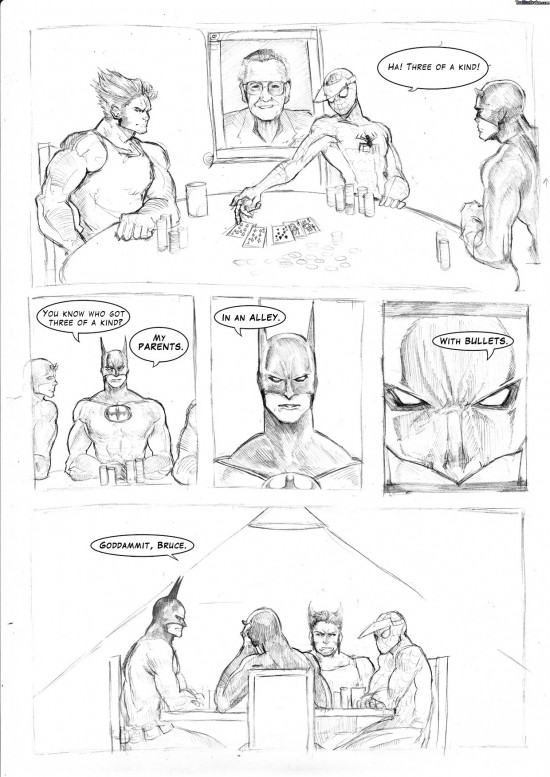 Batman is never fun. [myconfined]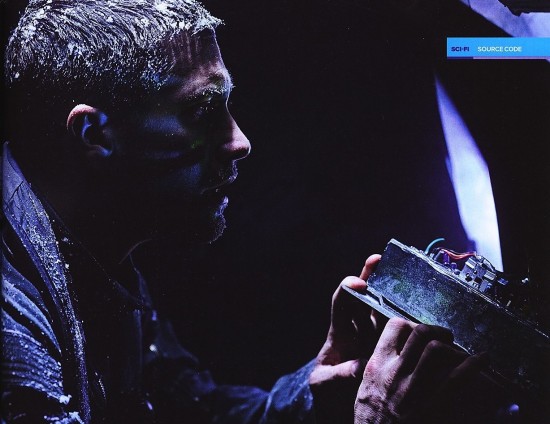 HeyUGuys has some scans of some new photos from Duncan Jones' Source Code.Harvey Keitel will star in his first Indian film, Against Itself, plays "a secular expatriate American schoolmaster in India who struggles to protect his students and school from anti-Gandhian forces." [THR]Tom Cruise is always running... [movieclips]
Due to the amount of graphics and images included in Page 2, we have to split this post over a COUPLE pages. Click the link above to continue the second and final page of Page 2.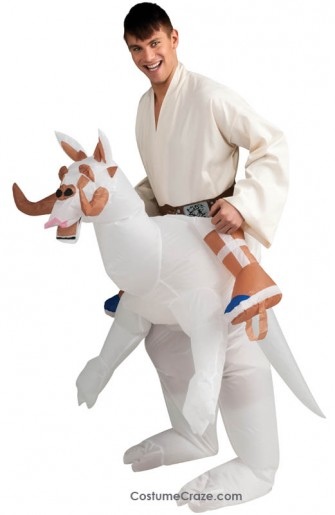 One of the new Star Wars costumes released for next Halloween lets you be Luke riding a Tauntaun.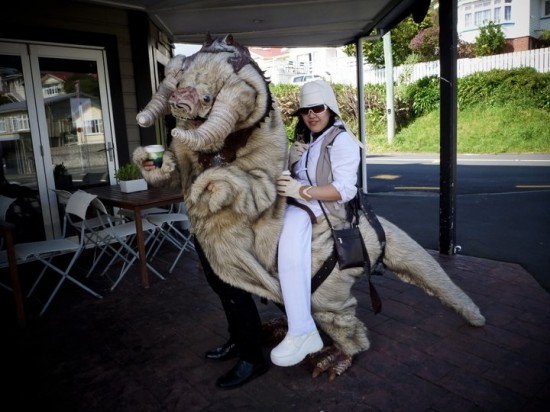 Here is a better Tauntaun costume, homemade, which requires two people. [super]
Take a look at The World's Greatest Movie Stunts.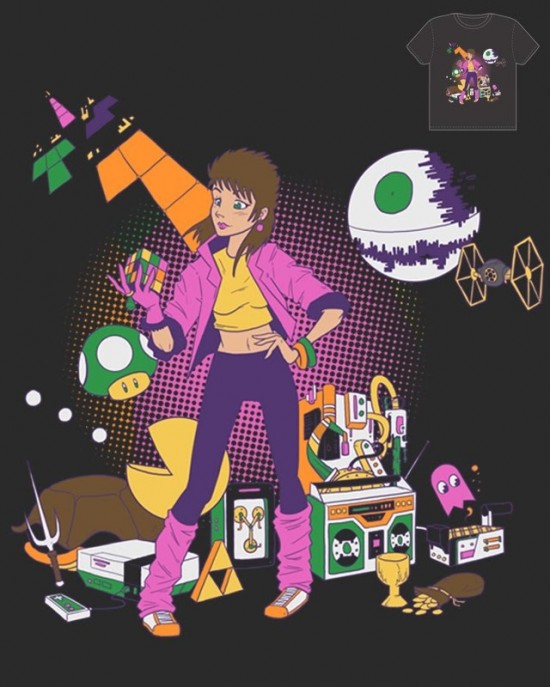 Dan Jones's submission to Threadless' 1980's tee design contest. [super]
Pinewood Toronto Studios plans to create streets replicating Manhattan, Chicago and London Streets for film and TV. [thr]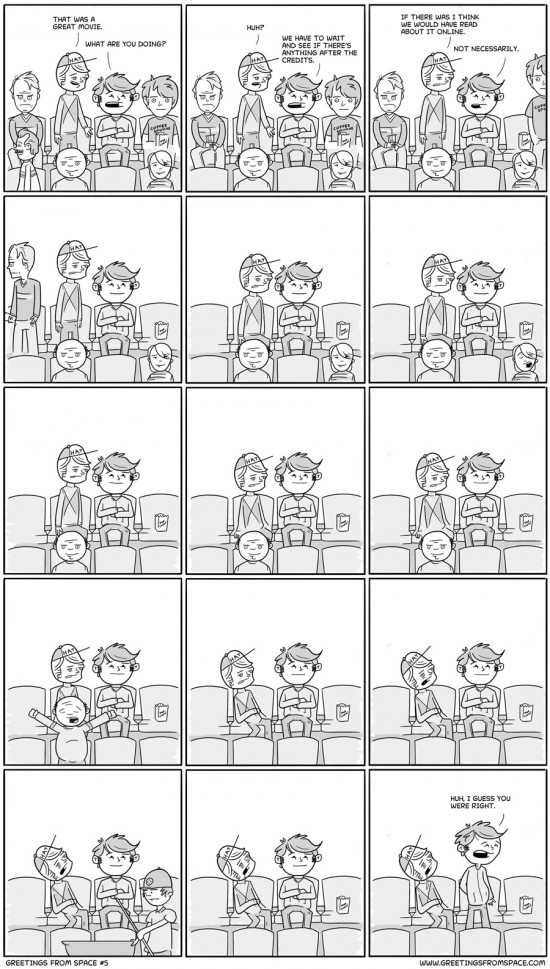 Do your friends make you sit through the credits? Here is a comic strip from Greeting from Space.
Thompson on Hollywood lists Seven Reasons To Be Excited about Abrams/Spielberg's Super 8.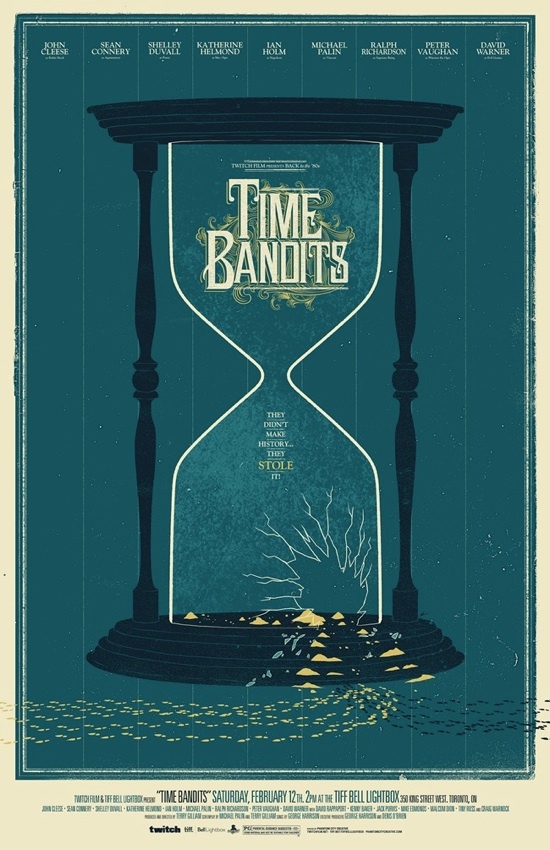 Justin Erickson of Phantom City Creative created this awesome Time Bandits poster for the TIFF Bell Lightbox's Back To The 80s screening series in Toronto. [twitch]
Screenwriter John Brian King has published a short story titled Mother on Popcorn Fiction: "A couple stops by Mother's apartment for dinner and get more than they bargained for in this terrifying tale from screenwriter John Brian King."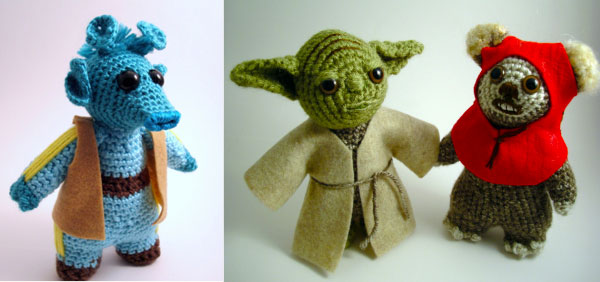 Loofah sells cute crocheted whimsical Star Wars dolls. [fanboy]
After explaining Memento to festivalgoers at the Venice Film Festival, Christopher Nolan's brother (and story writer) Jonathan Nolan gave him a bit of advice, and this is why you'll never hear Nolan explain the truth of Inception's ending: "He said, you made a film where it's ambiguous at the end specifically because you're in the head of a guy who doesn't know the truth. So if you tell people as the creator what the truth is, you're violating the terms of the story. And we'll make much more money if you don't tell them." [movieline]