Page 2: Up, Comic-Con, Anchorman, Francis Ford Coppola, The Dark Knight Rises, Walt Disney, GI Joe 2 And More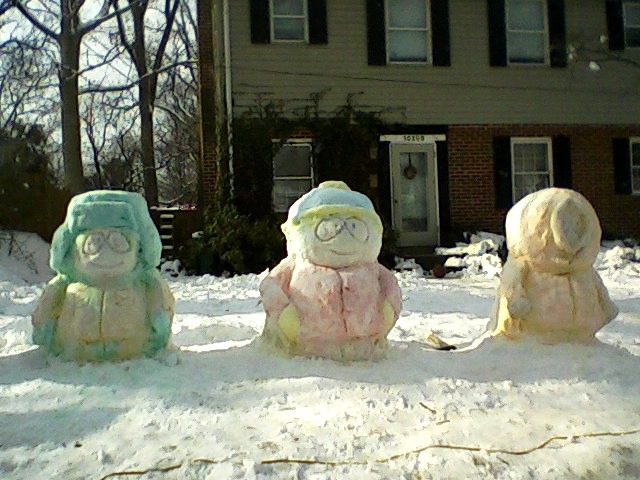 What is Page 2? Page 2 is a compilation of stories and news tidbits, which for whatever reason, didn't make the front page of /Film. After the jump we've included 32 different items, fun images, videos, casting tidbits, articles of interest and more. It's like a mystery grab bag of movie web related goodness. If you have any interesting items that we might've missed that you think should go in /Film's Page 2 – email us!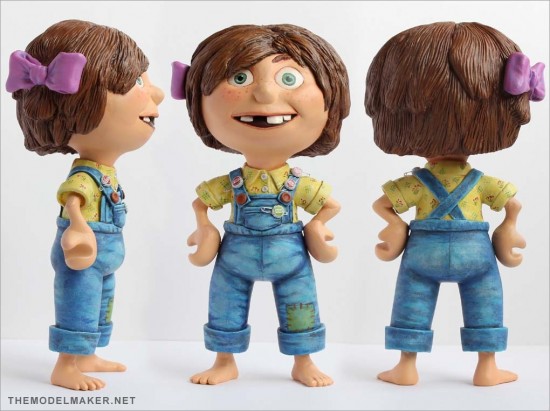 Michal Miszta created this sculpture of Young Ellie from Pixar's Up. [toycutter]
Four-Day passes for San Diego Comic-Con International 2011 have Sold Out. [thr]
The King's Speech won best Period Film, Inception won Best Fantasy Film, and Black Swan won Best Contemporary Film at the 2011 Art Director's Guild Awards. [wrap]
Here is the tv spot for Limitless which aired during the Super Bowl. [ign]
Movieline lists 8 Milestones in the Evolution of James Cameron.
[No photo]
See some of the new cars from Transformers 3: Dark of the Moon on Flickr.
OWF lists 50 Reasons Why Taxi Driver Might Just Be The Greatest Film Of All Time.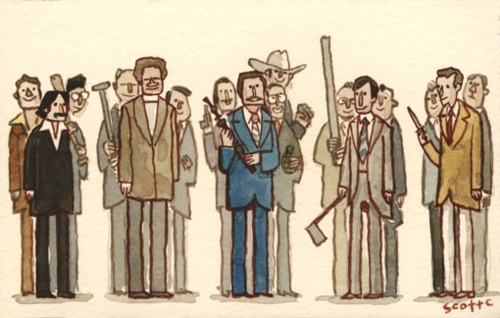 Artist Scott C's Anchorman entry into "The Great Showdowns."
When asked by IGN about introducing a fantastical character like Bane into The Dark Knight Rises, producer Emma Thomas responded:
"I don't know. It's kind of early to talk about that. It's very hard to talk about this movie except to say that we're going to be staying true to the world that Chris created with the other movies and it's gonna be great."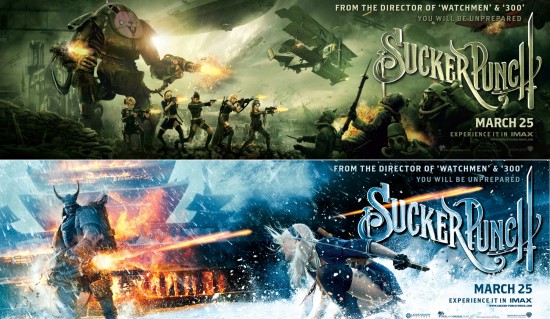 Warner Bros released two new banners for Zack Snyder's Sucker Punch on Twitter.
Jesse Eisenberg does not like to be mixed up with Michael Cera: "People recognize me all the time as [Michael Cera]. It's annoying. I don't like getting recognized as other people." [vulture]
Due to the amount of graphics and images included in Page 2, we have to split this post over a FEW pages. Click the link above to continue the second page of Page 2.
Here is a blast from the past: Walt Disney introduces the muliplane camera system.
Francis Ford Coppola offers his three rules for filmmaking [fsr]:
1. Write and direct original screenplays.
2. Make them with the most modern technology available.
3.Self-finance them.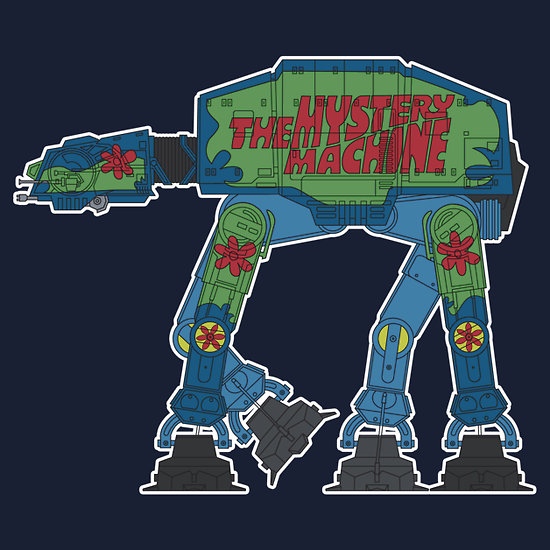 What happens when you mash-up Scooby Doo and Star Wars? You get "The Mystery Machine AT-AT" t-shirt design by Steven Anderson — available on Red Bubble.
Columbia Pictures (via: Collider) has released an official plot synopsis for Premium Rush, starring Joseph Gordon-Levitt:
"A New York bike messenger is given an envelope by a young woman at an uptown Manhattan college and is told he has 90 minutes to deliver it to an address in Chinatown. Complications ensue when an undercover police office appears and demands the envelope on special grounds. The truth, hidden motivations, and the life-and-death stakes on all sides are revealed through a series of flashbacks as the cop and the messenger engage in a length-of-Manhattan chase, racing against time after the messenger discovers the precious nature of the envelope's slender contents. This movie also stars Jamie Chung (Grown Ups, Hangover II), Dania Ramirez (Entourage, Heroes), Michael Shannon (Boardwalk Empire)"
Transformers' Optimus Prime appears in this commercial for NASA.
Listverse takes a look at the top 10 highest paid spec scriptwriters.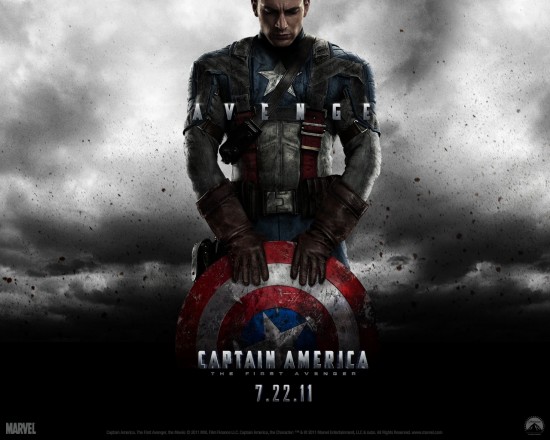 The official website for Captain America: The First Avenger offers high resolution computer desktop backgrounds.
David O. Russell (The Fighter) and Connie Britton (Friday Night Lights) are teaming to develop a female-driven dramatic television series for FX. Russell will create the series, with Britton attached to star. [tv line]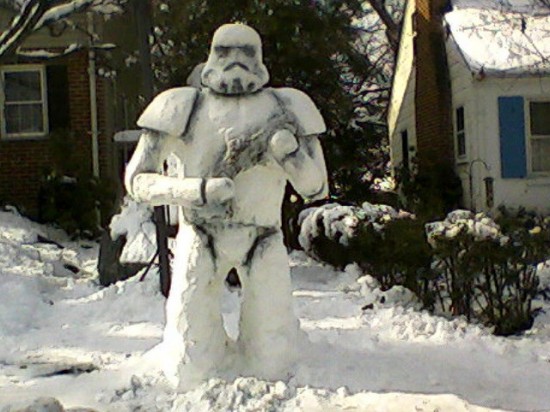 /Film reader Hamilton W submitted these photos of snow sculptures of a Stormtrooper and the South Park kids (featured in the header image).
Premium TV company Epix turned profitable in the fourth quarter, but just how profitable? [THR]
Due to the amount of graphics and images included in Page 2, we have to split this post over a FEW pages. Click the link above to continue the third and final page of Page 2.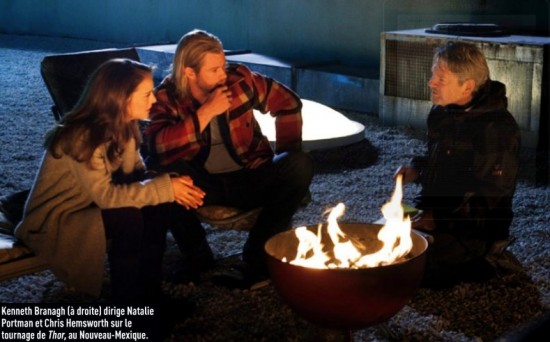 MovieWeb has this new campfire photo from Thor.Scott Weinberg believes that the MPAA should restrict animal cruelty in films to an R-Rating.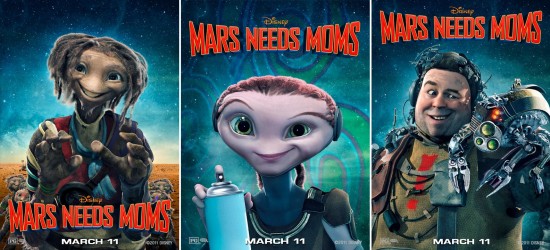 Disney has released a batch of new Mars Needs Moms character posters. [bleedingcool]
How To Train Your Dragon sweeps the Annie Awards (Disney and Pixar withdrew their support of the Annies this year, and did not enter any of its films or animators in the competition). [brew]Channing Tatum gives Collider an update on the status of the GI Joe sequel:
"From everything I've heard, there's a script. They're trying to figure out something going on behind the scenes with the director. They keep everything pretty close to the chest with those big movies but I do know there's a script. I have not read it yet. I'm about to start lighting a fire under those guys' feet to give it to me because I'm dying to know. I know it's substantial. It's definitely different from what I hear."
"The Ice Book" is a traveling show by Davy and Kristin McGuire which combines Intricate papercraft designs with elements of film, puppet theater, pop-up books, and interactive light projection. [fastcodesign]
Sylvester Stallone is set to star in Wayne Kramer's Headshot, which begins shooting this May in Louisiana and New York. [thr]Camilla Belle (10,000 B.C., From Prada to Nada) is attached to star in an adaptation of Elmore Leonard's Freaky Deaky. [playlist]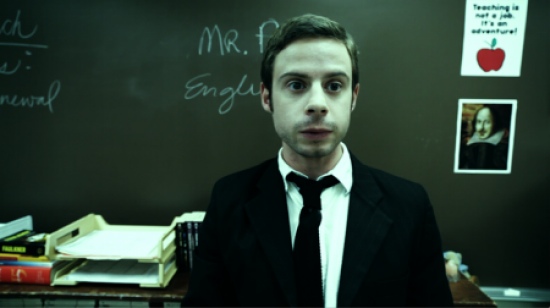 GATW has a few photos from Clay Liford's WUSS, which premieres at SXSW 2011.Inception won best original screenplay, The Social Network won best adapted screenplay, at the 2011 WGA awards. [wrap]