Johnny Depp Passes On Sam Raimi's 'Oz, The Great And Powerful;' James Franco Next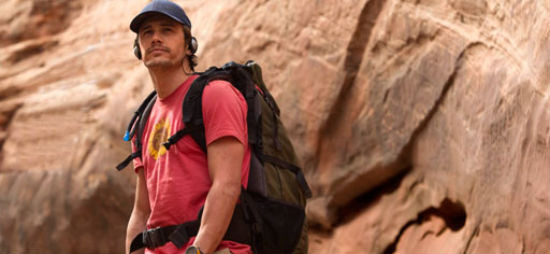 Finding a new wizard of Oz is proving to be much more difficult than following a yellow brick road. First Robert Downey Jr. stepped out from behind the curtain, next Johnny Depp passed on the role and now director Sam Raimi is hoping that he can reunite with his Oscar-nominated Spider-Man co-star to headline Oz, the Great and Powerful. James Franco is in preliminary talks to star in Raimi's Wizard of Oz prequel after Depp passed on the role this week. Read more after the jump.
The Hollywood Reporter broke the news of Depp turning down the role and Franco being next on Raimi's wish list. And while he hasn't had the box office success of Downey or Depp, Franco is fast becoming one of the most versatile and popular actors in Hollywood. He also really loves taking projects that are out of left field so him playing the eventual Wizard of Oz might appeal to him. That is, unless, the deliberate actor finds the film a bit too similar to the one he's already finished filming that's also a prequel to another Hollywood classic, Rise of the Apes.
Either way, "no dealmaking has begun" however according to the THR sources. It's just talks at the moment.
As previously reported, the film is about "a young illusionist with a grandiose attitude who is forced to flee a traveling circus. His hot air balloon is swept up by a tornado to the land of Oz, which is run by two magical wicked witches." One can only assume that he then somehow takes control of Oz setting the stage for Dorothy to show up and tell him there's no place like home.
Raimi has already worked with Franco, so that might be a plus for the actor, but if he passes, where can Raimi go next? What other great/slightly eccentric/potential box office superstars are out there?