Derek Cianfrance Talks About 'The Place Beyond The Pines,' His "Epic" Reunion With Ryan Gosling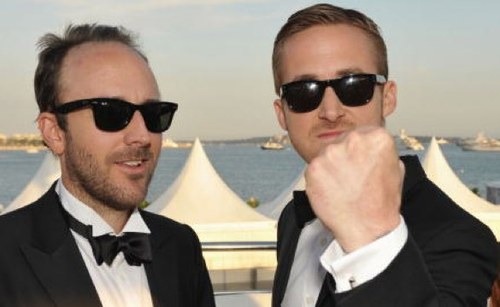 Blue Valentine director and star Derek Cianfrance and Ryan Gosling could very well make another movie together this year. We first heard about The Place Beyond the Pines last year, when Mr. Cianfrance said that it was inspired by Jack London, and would be a film about "fathers and guns." Now there is a bit more info that makes the prospect a bit more tantalizing.
Let's start with what we already know. Promoting Blue Valentine late last year, the director said,
I have a film called The Place Beyond the Pines, which is all about fathers and guns, and it has motorcycles and guns in it. One thing I wanted to do with Blue Valentine was to make a really violent film without guns in it. The next one will have guns, so it will be easier. No studio yet. We're in the middle of financing it right now.
Now we've got some more info, thanks to a conversation the director had with The Playlist. First,
It's kind of an epic movie. It takes place over a couple of generations and it's kind of a crime story, kind of a mystery. I've had people tell me they feel like its 'The Deer Hunter' meets 'The Godfather.'
That comparison is pretty loaded, so lets pull back the scale a bit. The script originates a few years back when the director's son was born, and he started thinking about " the transformative power of fatherhood and the idea of what happens though generations, the things that get passed down." That idea was combined with ideas from Jack London's books, so those outdoor survival tales fed into "kind of a Darwinistic idea of survival through ancestry."
So we get Ryan Gosling set to play " Luke, a motorcycle stunt rider who finds out he has a baby and he tries to become a father." Evidently there are scenes that involve trick motorcycle riding (as inside one of those big spherical cages that you see in the circus) and that the actor plans to do that stunt work himself. So there's a level of spectacle on top of the narrative drive.
The film is still gathering financing, but they hope to shoot this summer in and around Schenectady, NY.