Ralph Fiennes Reportedly Offered Role In 'Bond 23'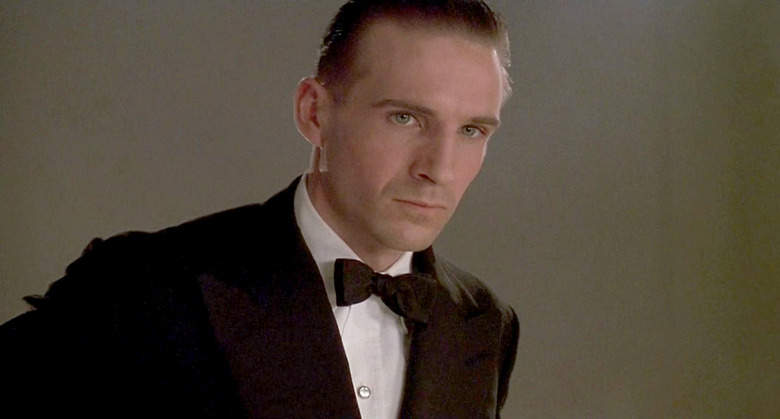 If the couple recent attempts by Sam Mendes to pull actors into the twenty-third James Bond movie actually pay off, we could have one hell of a film. Or one hell of a cast, at least. We know that Daniel Craig will once again play Bond, and that Judi Dench will return as M. Javier Bardem has been offered an antagonist role, and he's mulling that over, pending delivery of the script. Now Ralph Fiennes is reportedly in talks for another, different role.
This comes from the Daily Mail, but their writer Baz Bamigboye has frequently been on the money, so let's go with this.
The role for which Mr. Fiennes is being sought is called a 'darkly complex' one and an exec reportedly said "'It's the first of a new generation of Bond films, and the ideas Mendes has push the film into darker territory where the characters are modern, mature and challenging." (I don't know; I thought some of the characters in Casino Royale were more mature, certainly with respect to the overall scope of the Bond series.)
Supposedly these actors are being sought because, in the case of Ralph Fiennes, "'the part is one of extreme complexity and only an actor of great ability and dexterity can take it on — and Ralph's name is top of our list'. High-minded stuff, yes, but Javier Bardem did just say "they're changing the whole thing, the whole dynamic... I'd be playing Bond's nemesis, yes, but it's not that obvious. Everything is more nuanced. It's very intriguing." We still know nothing about the story, but the buzz that is building is a little different than what we're used to hearing about a Bond film in the early days.
Also mentioned as a possible casting choice, because of his association with Sam Mendes' state work, is Simon Russell Beale.
[via The Playlist]