'Monogamy' Trailer And Poster – From 'Murderball' Director Dana Adam Shapiro, Starring Chris Messina And Rashida Jones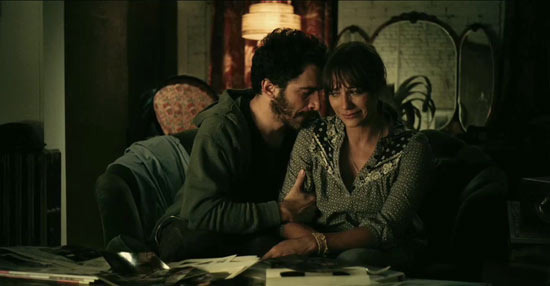 The narrative feature debut from Murderball co-director Dana Adam Shapiro, Monogamy was well received when it premiered at the 2010 Tribeca Film Festival and even better received at the 2011 Independent Spirit Awards, where it's garnered a nod for Best First Screenplay. The film follows a bored Brooklyn-based photographer (Chris Messina) who, amidst doubts about getting married to his fiancée (Rashida Jones), develops an unconventional side business where clients hire him to stalk them with his camera. It's described as marrying "a mystery-thriller with a slice-of-life relationship drama to present a marvelously observed portrait of masculinity in crisis in the face of its own fantasies and fears of commitment". Check out the trailer after the break.
I've been wondering when we'd see Chris Messina get a challenging lead role, and this looks like it may be it. The guy has great screen presence, and as affable as he is playing the 'nice guy' — as we've learned from Six Feet Under, Julie & Julia, Away We Go, and even Devil, of all things — it's about time he be given a chance to tackle a character with a little more complexity.
The trailer is quite good, too. It manages to take a film that seems largely like an introspective character study and provide it with an eery, beatbox-infused rhythm, while also giving just enough hints at its voyeuristic curiosities and romantic entanglements to generate interest. Should be one to keep an eye on when it's released.
Monogamy opens in theaters on March 18th.
Watch the trailer in HD over at Apple, or check it out below.
There's also a poster for the film, courtesy of The Playlist.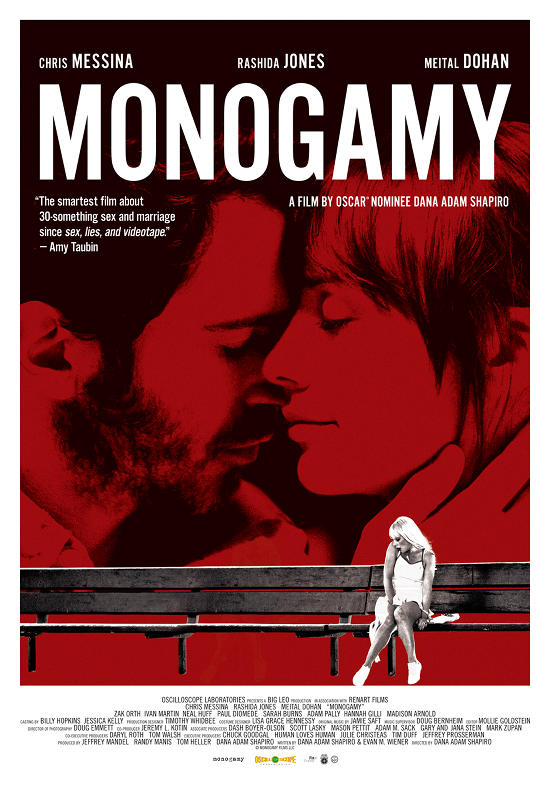 Here's the full plot synopsis:
Thirtysomethings Theo (Chris Messina) and Nat (Rashida Jones) are engaged to be married. They live what seems to be on all counts a comfortable life of love, music, and laughter in their cozy Brooklyn apartment. But Theo is bored with his job as a wedding photographer—the generic backgrounds, the artificial posing, the stilted newlyweds—so he develops the unconventional side business "Gumshoot," a service where clients hire him to secretly stalk them with his camera. When he is called out on a job to snap pics of an exhibitionist mystery woman (Meital Dohan), a simple gig develops into a voyeuristic obsession that forces Theo to confront uncomfortable truths about himself and his impending marriage.