Joe Johnston Talks Bucky Barnes From 'Captain America: The First Avenger,' Plus Official Image Revealed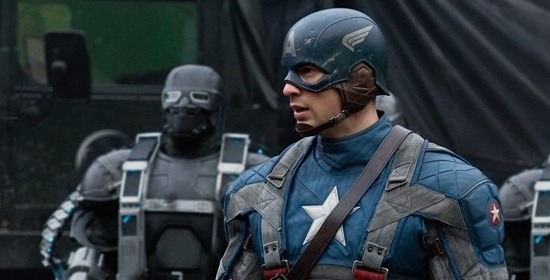 Earlier today, some low resolution scans revealed our first look at Bucky Barnes, Captain America's sidekick played by Sebastian Stan in Captain America: The First Avenger. As has been the case with this film, Marvel has retaliated by releasing an official image of the character and director Joe Johnston has come out to discuss him, saying that their version of Bucky is "slightly on the dark side." Check out the image and read the quote below.
Thanks to the Hero Complex of the Los Angeles Times for this image and the quotes.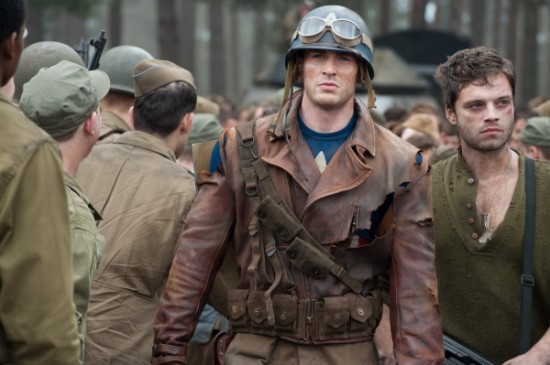 And here's what Johnston had to say about the character.
Sebastian brought something really interesting and slightly on the dark side and really compelling to watch — when he's on camera, you're fascinated by watching him. In a great cast, I thought he really stood out and brought some unexpected things to the role. Everyone brought something to the movie and a lot of them brought something great but I was most pleasantly surprised by what Chris brought and what Sebastian brought in a much smaller role as Bucky.
Johnston reveals that Shaw was originally up for the role of Captain America, which eventually went to Chris Evans, but Johnston saw something in him that he felt would be perfect for Bucky.
You know, he was originally up for the lead, for the Steve Rogers role, but he didn't have quite the same earnest, I-want-to-fight-for-my-country aura that Chris has for this role. Sebastian has a little bit of the bad boy, he's a little bit of the James Dean type and that goes somewhat counter to the general perception of Steve Rogers. He wasn't quite right for Captain America,  but I think he's perfect for Bucky because, really, he can have a little bit of that dark side.
Johnston also explained that their Bucky is quite different from the one fans of Captain America comics are used to.
We took some liberties with the relationship between the two guys. In our story, Bucky is already in the service, he's already joined up and is being sent overseas while Steve is still struggling to get in the army. That's different than what you may have read in the comics. It adds a nuance to the relationship that pays off later. They're closer in age, too — they're virtually the same age. That's not the case at all if you go back to the old comics.
There's much more to the interview, so head over to the Hero Complex to read it. But as of now, what do you think?
We'll get our first official glimpse of Cap and Bucky in action on February 6 during Super Bowl 45 and Captain America: The First Avenger hits screens on July 22.