Kobe Bryant Is 'The Black Mamba' For Robert Rodriguez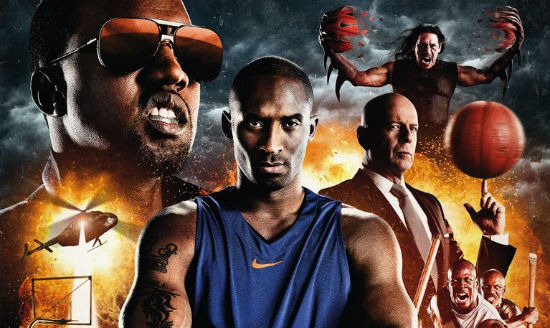 Director Robert Rodriguez already has a fourth Spy Kids and second Sin City on his plate, but man behind Desperado and Machete works so fast he also had the time to direct Los Angeles Lakers star Kobe Bryant in a short film for Nike called The Black Mamba. It'll premiere online February 19, according to its Facebook page, and in anticipation there are two trailers online now. Both are pretty awesome looking and feature cameos by Rodriguez regulars Danny Trejo and Bruce Willis. Check them out, along with the official poster and more, after the jump.
Thanks to the LA Times for the heads up. Here are the first two trailers.
The Los Angeles Lakers blog has even more info on how the project came together, most of which you can hear from Bryant and Rodriguez in this video.
Finally, here's awesome poster for the short.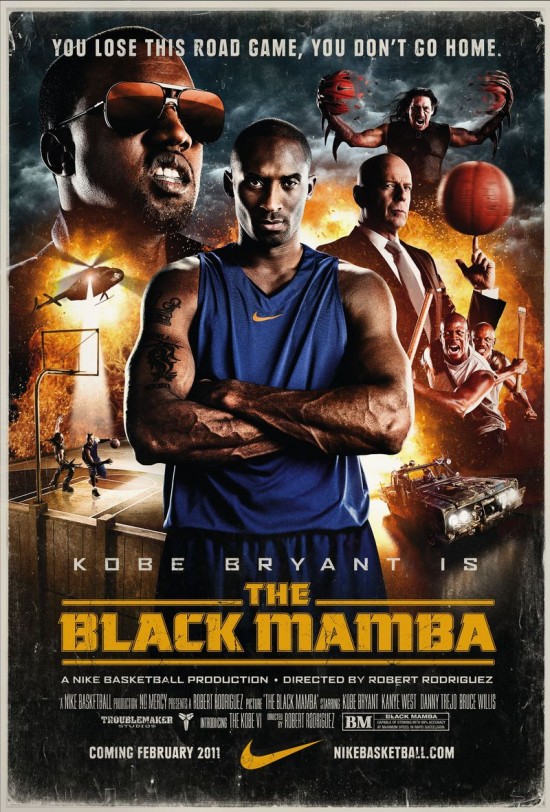 Basketball fan or not, what do you think of The Black Mamba?