Early Buzz: A Very Harold And Kumar Christmas 3D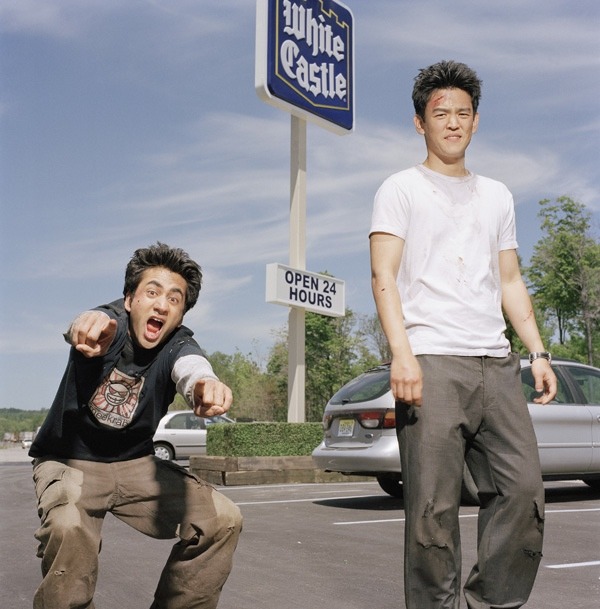 A Very Harold and Kumar Christmas 3D has begun to test screen in Los Angeles, and the first reactions have hit the web. Hit the jump to find out what moviegoers thought of an unfinished cut of the film.
I have only been able to find three reactions so far, two positive, two negative:
egarciadesigns on Twitter:
"Went to the Harold and Kumar Christmas 3D screening tonight. Very very funny movie, highly recommended. NPH forevah!"
A reader on JoBlo:
"The gags and insults are okay. Not really new, but nothing super tread on. You can't help but feel the jokes are hollow. Nothing. Nothing racial like the first or even political like the 2nd. Even Harold and Kumar are lackluster. They work well but you can't help but feel that both have a look saying "Why are we here?" So they got a bunch of lame stupid jokes, a 1/3rd of which involve 3D effects but that's for later, being provided by a not so special cast. Weird thing is the cast is good and has been proven, so what's the deal?" ... "Finally one thing I just didn't get was the 3D... Wow! I honestly felt like I was on a stupid roller coaster or theme park ride. In my defense when it comes to 3D...I liked Piranha, so not a snob it just wasn't funny or worth it in any way." .. "The movie felt forced and was disappointing. For these kinds of movies you have to try and see it for what it is. And If I do that with this it seems its a shallow attempt to squeeze what little they could out of a franchise. It came off to me as the mandatory Christmas episode in any television show."
Stephanoodles on NoNewBS:
"movie was meh. funny moments here and there. Really out there like the second one. Obviously, was throughout it. Niel Patrick Harris was the only part I liked. pointless 3D. Like a hat flying and stuff"
Rainfall on Rotten Tomatoes:
"This movie is worlds apart from Harold and Kumar escape from guantanamo Bay. The joke's are better and the use of NPH is classic. The 3D is actually really good it's used effectively and for some great laughs. My wife who has never seen one of these movies enjoyed it and the 3D which normally gives my wife headaches did not occur this evening. I thoroughly enjoyed this new H&K movie and if you liked the other's you will like this movie as well."