Actress Shortlists: Lois Lane Rumors For 'Superman;' David O. Russell Likes Amy Adams And Scarlett Johansson For 'Uncharted'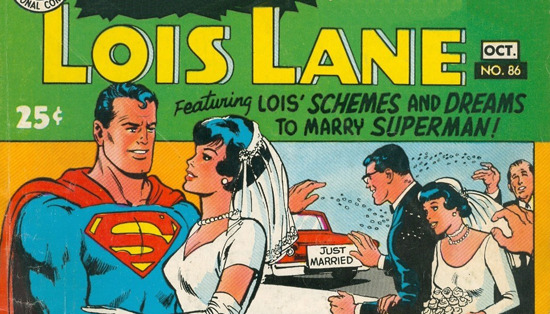 It's that time again to present possible choices for a couple big roles in upcoming films. With Henry Cavill announced for Superman, naturally people are turning to speculation about other big roles in the film. Chief among them is Lois Lane, and there is a rumored shortlist of people who are in the running to play the intrepid reporter.
In addition, David O. Russell has mentioned a couple actresses that are of interest for the equally intrepid Elena in Uncharted: Drake's Fortune.
First up, here's what David O. Russell had to say to Empire when asked about Amy Adams as a possible fit for Elena, a key supporting character in the Uncharted games:
I love Amy [Adams]. I also love Scarlett Johansson; there's a lot of great actors I think might suit. Hopefully, we'll see how it works out with everybody who are being scoped to do that role...
That's not too committal, so at this point don't expect to see either of those actresses cast. (Amy Adams would be great, though.) Hell, at this point we're still waiting for the full word that the movie will really, truly be Mr. Russell's next. Stay tuned and we'll see where this goes.
And then there's Lois Lane. Two reports name a long list of actresses that have supposedly either read for the part, have been asked to read, or have expressed interest. (I know — way to cast the net wide. This is why wishlist and shortlist stories aren't to be taken as gospel.)
They are: Kristen Stewart, Rachel McAdams, Jessica Biel, Dianna Agron, Malin Akerman and Olivia Wilde. The last name comes via Latino Review, while the rest come from WhatsPlaying.au. There's also mention of the names Winstead and Bell, the former obviously being Mary Elizabeth Winstead, while the latter likely being Kristen Bell but possibly also Lake Bell.
There's no reliable info that suggests that any of these women are more likely than the others to get the part. But Rachel McAdams would likely be fantastic in the role; she seems to be the obvious choice here. I can't see Jessica Biel in the role; she doesn't often show the verve that Lois Lane needs. Mary Elizabeth Winstead is a bit young but could be great. Both Kristen Bell and Lake Bell would be solid choices, if comepletely different versions of the character. Kristen Stewart and Dianna Agron both seem to be far too young for the role. But please, discuss all these options and more below. Since the field is still wide open as far as well know, lets hear some more ideas.