Page 2: Jurassic Park, Jonathan Demme, Green Lantern, Corey Haim, Captain America, Adam Sandler, Community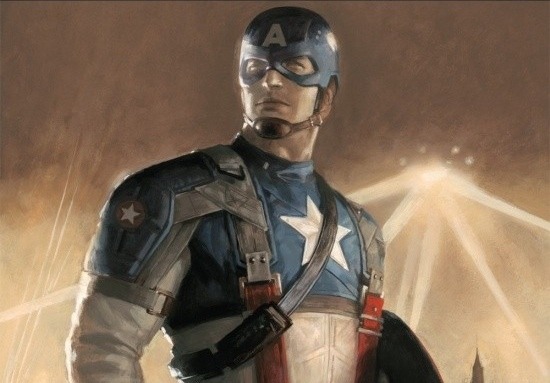 What is Page 2? Page 2 is a compilation of stories and news tidbits, which for whatever reason, didn't make the front page of /Film. After the jump we've included 30 different items, fun images, videos, casting tidbits, articles of interest and more. It's like a mystery grab bag of movie web related goodness. If you have any interesting items that we might've missed that you think should go in /Film's Page 2 – email us!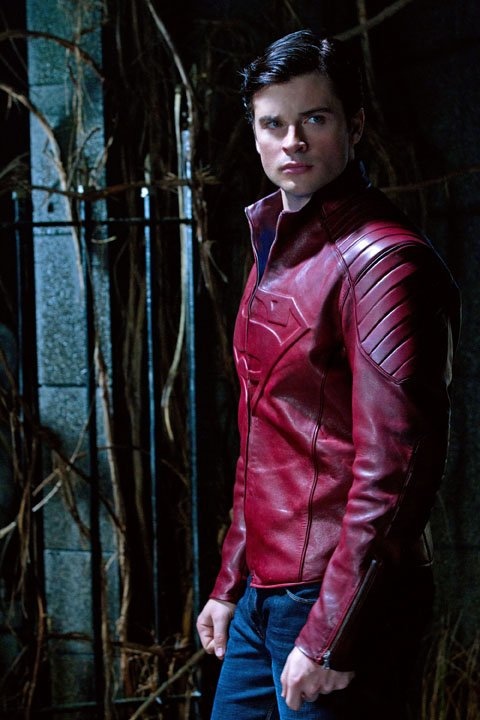 A first look at Tom Welling wearing his new Superman jacket in Smallville. [geektyrant]
Corey Haim was snubbed from the SAG Awards Memorian tribute video. [filmdrunk]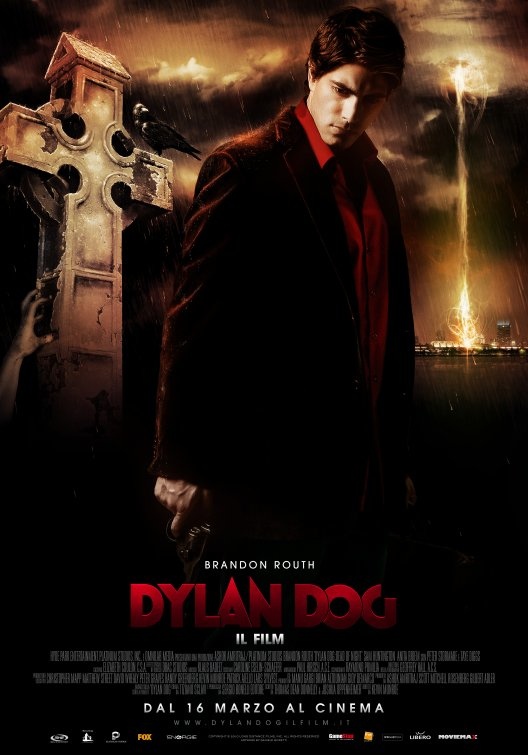 IMPA has another new international poster for Dylan Dog.
The New York Comic-Con will be expanding to four days in 2011. [newsarama]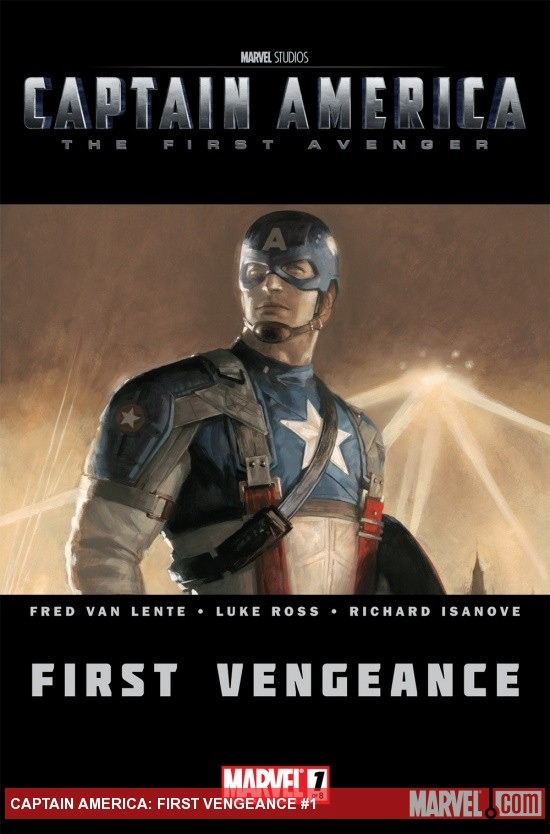 The Captain America: The First Avenger eight-issue movie tie-in comic book Captain America: First Vengeance debuts Sunday. Check out some previews on Marvel.com.
Producer Carleton Cuse tells Entertainment Weekly that the Janet Jackson nipple slip controversy affected Lost: "After 'Nipplegate,' there was a higher level of scrutiny by Standards and Practices. It created a real sense of uncertainty about what constituted indecency. I remember sitting with [an ABC executive] going over a love scene frame by frame and debating how much of Kate's lower breast we could see while Sawyer was lifting up her shirt," Cuse says. [slice]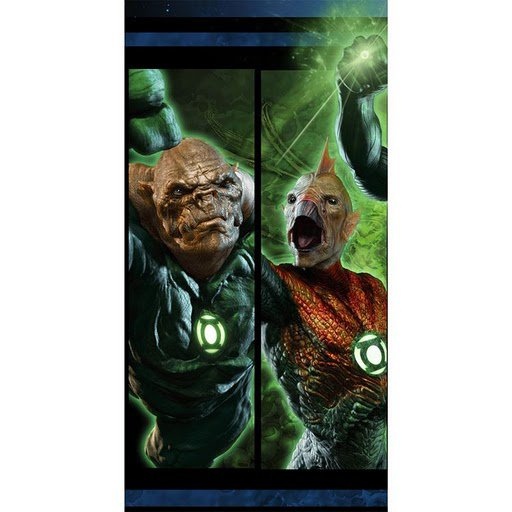 A bunch of new Green Lantern images have been uncovered via party supply design. [facebook]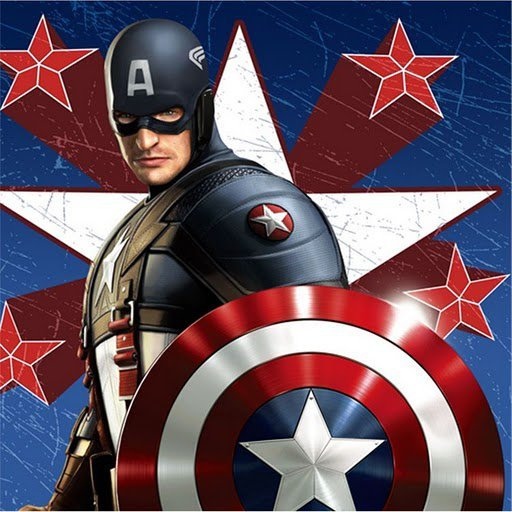 Captain America party favors too. [facebook]
[No photo]
Lyrics.fr has some photos from the Strasbourg France set of Sherlock Holmes 2.
A couple of weeks of searching for a new buyer after being dropped by History, the controversial The Kennedys minisereis will finally be broadcast on the little known four-year-old digital cable channel Reelz Channel. A premiere date is set for April 3rd 2011. [deadline]
Due to the amount of graphics and images included in Page 2, we have to split this post over a few pages. Click the link above to continue the second page of Page 2.
Watch a high school guitar orchestra play the Jurassic Park theme song. [metafilter]
Anchor Bay has acquired distribution rights to the Dito Montiel's cop drama The Son Of No One, which premiered at the 2011 Sundance Film Festival. [deadline]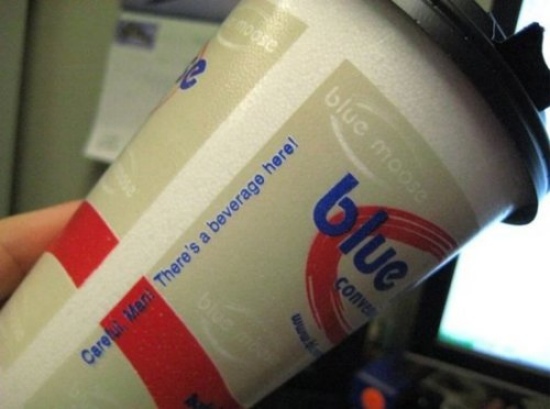 A Big Lewbowski quote spotted on the cips at a Blue Moose convenience store in Oshkosh. [tdw]
Screenwriter John August announced the WGA Anatomy of a Script screening series in Los Angeles.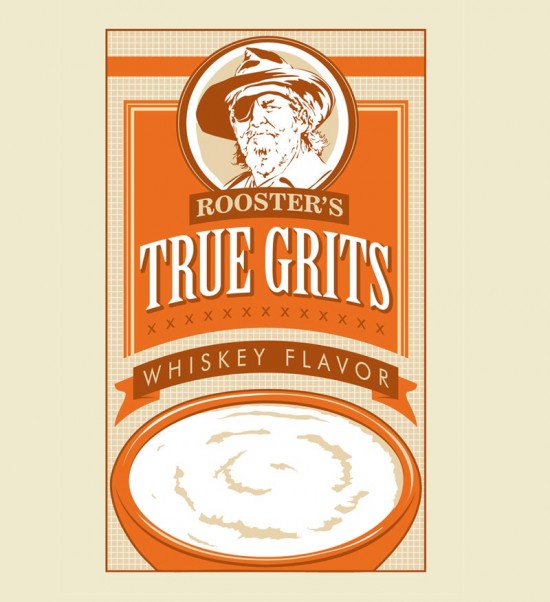 Today's T-shirt of that day on RIPT Tees is a True Grit parody — "True Grits"
Disney reports that Pirates of the Caribbean merchandise has totalled $1.6 billion in sales. [thr]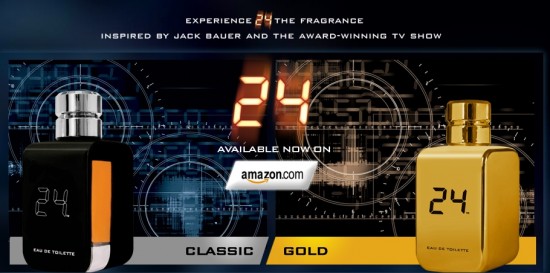 Mini-LOL: They sell a fragrance inspired by the Fox television series 24. Now you can smell like Jack Bauer? [parkfragrance]
The Silence of the Lambs helmer Jonathan Demme will direct and executive produce the untitled Susannah Grant's supernatural medical drama pilot for CBS. [deadline]
"You don't get to 500 million bros without making several enemies." You've seen a dozen parody trailers for The Social Network, but you you haven't seen The Brocial Network.
Bill & Ted's Bogus Journey is finally on Hulu (in case you're wondering).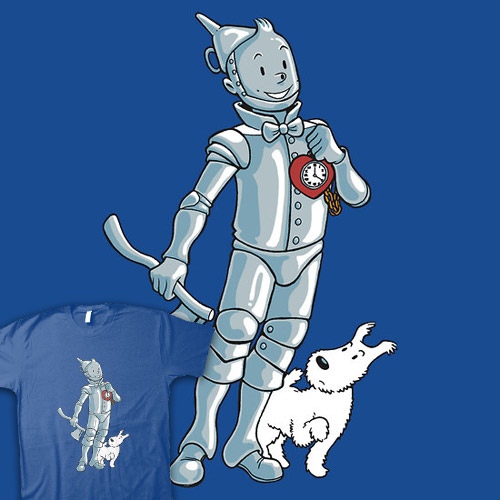 What happens when you mash-up The Adventures of Tintin and The Wizard of Oz? You get the "Tintin Man" T-shirt. [redbudle]
Cracked takes a look at 5 Insane Early Drafts of Famous Movie Characters. For example, Indiana Jones was almost a pedophile.
Due to the amount of graphics and images included in Page 2, we have to split this post over a few pages. Click the link above to continue the third page of Page 2.
MTV's Josh Horowitz asks the stars of Sundance — "What is Sundance?"
The Judy Moody children's book series, which is supposedly a young-girl sensation, looks to be heading to theaters this summer. [24Frames]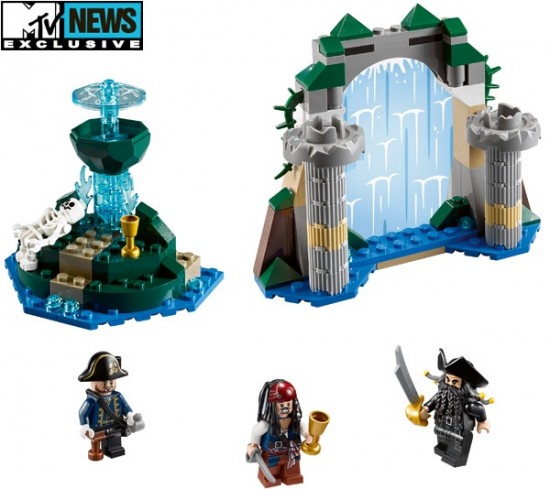 MTV has premiered a bunch of images of the new LEGO toys for Pirates of the Caribbean: On Stranger Tides. Above you can see the Fountain of Youth.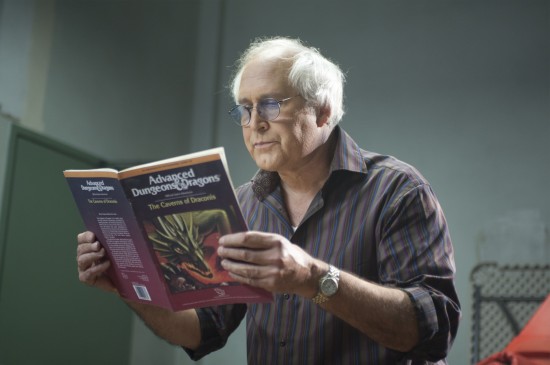 NBC has provided us with a sneak preview of this week's  episode of COMMUNITY titled "Advanced Dungeons & Dragons," (Airing Thursday, February 3 at 8:00p.m. PM/ET on NBC). Plot synopsis:
The study group takes a journey into the dark world of Dungeons & Dragons with Abed at the helm. When Jeff (Joel McHale) becomes concerned about "Fat Neil," (Guest Star Charley Koontz, "Gigantic") a fellow Greendale student who's a bit of a loner, the gang invites him to play a game of Dungeons & Dragons to boost his spirits and his confidence. But when Pierce (Chevy Chase) discovers he's been excluded, he forces his way into the game and takes charge, disrupting their delicate plan. The gang jumps whole-heartedly into their Dungeons & Dragons roles — Señor Chang becomes "C-Bone the Magnificent," Shirley is "Brutalitops the Barbarian," Troy is "Bing Bong the Archer," Annie is "Hector the Well-Endowed," Britta is "Lavernica" and Jeff is "Marrrrr."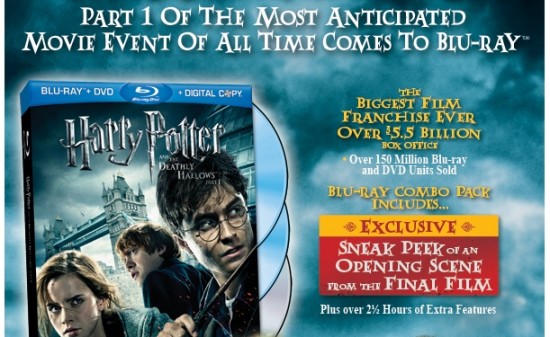 Warner Bros has announced that Harry Potter and the Deathly Hallows Part 1 will be released on Blu-ray and DVD on April 15th 2011.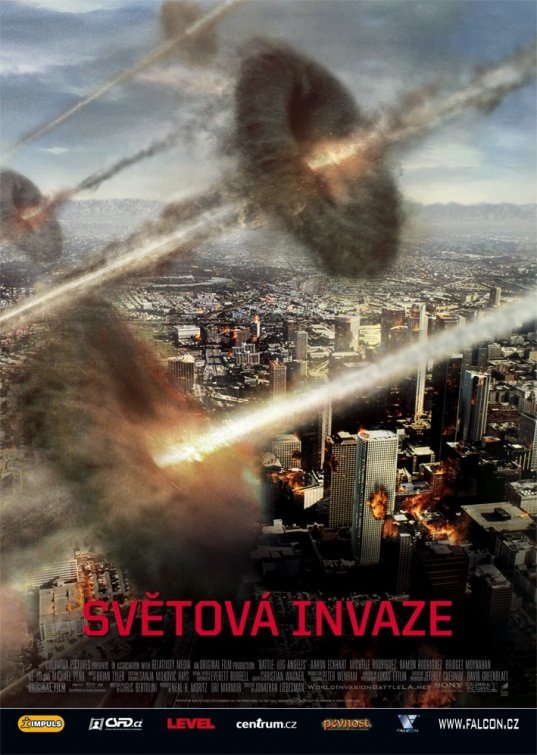 IMPA has another new international poster for Battle: Los Angeles.
Alex Winter talks to Icon Vs. Icon about his upcoming 3D remake of The Gate:
"We're in pre-production. It's a pretty complicated effects job so I'm not gonna be shooting for a while. I'm not gonna be shooting 'til the middle or late part of this year. Dealing with 3D test and creature design and all that kind of stuff right now which takes awhile." ... "The Gate, really for me, cinematically is a film whooper. You're doing one set of people in one house from beginning to end. It's the whole movie in one house. So the things that you can do with space and architecture and foreground and detail over the course of a hellish journey in one house in 3D is really exciting to me from a film standpoint." ... "I really want to make a movie that it's fun and it's an adventure and it's not Jaws or Saw but it is a PG-13 movie for kids that while it's fun and has humor definitely has some darkness and some edge. And I've got kids, I've got three, and I know what scares them and I know what makes them laugh and I'm looking forward to doing both of those things!"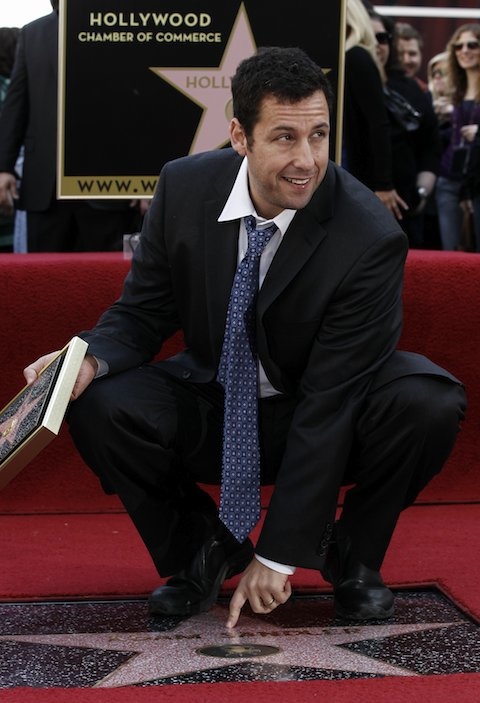 Adam Sandler as honored yesterday with the 2,431st star embedded in Hollywood's iconic Walk of Fame. [LAist]
20th Century Fox have announced that a Super Bowl television commercial for Rio will have an embedded code that will lead to a special level on Angry Birds. [comingsoon]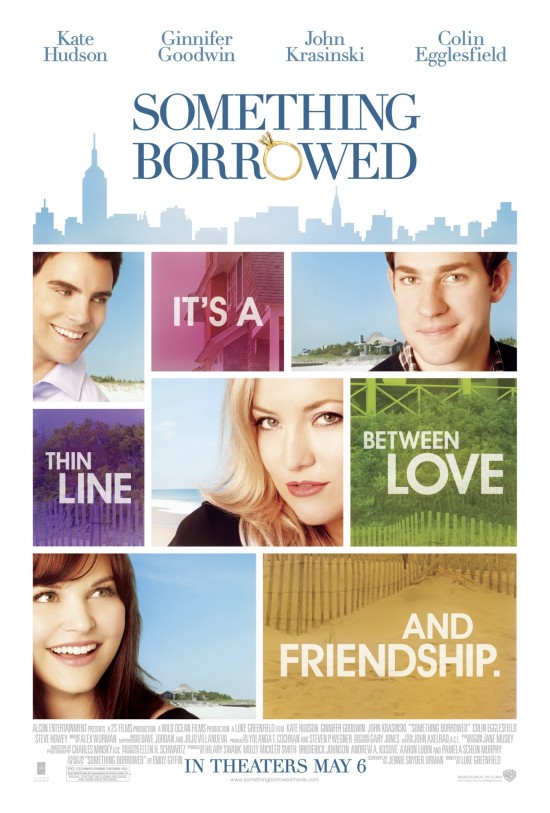 Warner Bros. has released the poster for their upcoming romantic comedy Emily Giffin adaptation Something Borrowed, which stars Kate Hudson and Ginnifer Goodwin. Plot synopsis follows:
Rachel (Ginnifer Goodwin) is a talented attorney at a top New York law firm, a generous and loyal friend and, unhappily, still single...as her engaged best friend Darcy (Kate Hudson) is constantly reminding her.  But after one drink too many at her 30th birthday party, perpetual good girl Rachel unexpectedly ends up in bed with the guy she's had a crush on since law school, Dex (Colin Egglesfield), who just happens to be Darcy's fiancé.  When Rachel and Darcy's lifelong friendship collides with true love, it leads to unexpected complications and potentially explosive romantic revelations.  Meanwhile, Ethan (John Krasinski), who has been Rachel's constant confidante and sometimes conscience, has been harboring a secret of his own, and Marcus (Steve Howey), an irrepressible womanizer, can't keep his mind out of the gutter or his hands off any girl within reach.