Our Favorite Films Of The 2011 Sundance Film Festival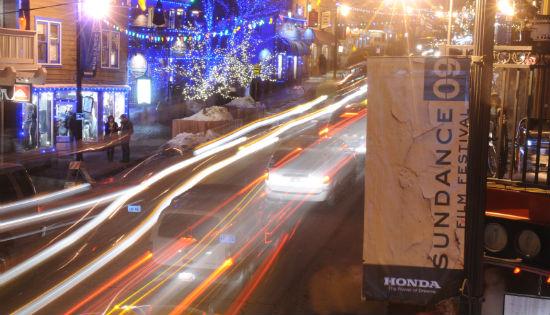 Complete with sniffles, fevers and coughs, we're just now beginning to recover from the madness that was the 2011 Sundance Film Festival. Over the course of 11 days, myself, Peter Sciretta and David Chen were all over Park City, Utah watching films, writing, talking to stars, meeting our fellow bloggers and watching more films. Personally I saw 36 films over 11 days so I feel like I have a good perspective on the festival as a whole.
The general consensus is that this was one of the best Sundance's in a long time, with about a huge number of films acquiring distribution in comparison to previous years. And while I think the overall quality was incredibly high, there were only a handful of films that stood out above the rest. Most of the 36 films I saw were middle of the pack. Well-made, entertaining, thought-provoking, but ultimately not as exciting as one might hope. Only a select few stood out as the best, or worst.
To try and let the cream of the crop rise to the top, we've gone ahead and picked out or favorite, and least favorite, films of the Sundance Film Festival. Read all our lists after the jump.
Germain Lussier's Favorite Films of the 2011 Sundance Film Festival (click the links for my reviews)
Win Win – It's truly rare when a movie can make you laugh, cry and cheer in the same two hours span but Tom McCarthy's film does just that. Paul Giamatti stars as a lawyer/wrestling couch who becomes the de-facto guardian of a troubled teenager who is also a fantastic wrestler. Through great performances and an air tight script, McCarthy has made a movie that's funny, exciting, touching and more all rolled into one. It co-stars Amy Ryan, Bobby Cannavale, Burt Young and Jeffrey Tambor and is scheduled for release March 18 by Fox Searchlight.
The Guard – Brendan Gleeson and Don Cheadle exhibit incredible chemistry and a sharp wit in this crime comedy about how a small time, crass Irish police officer helps the FBI solve a major drug case. What separates The Guard from other crime films, or comedies for that matter, is that it never tries to be more than it is. The scale is small, intimate, and we get to know all the characters incredibly well. A hilarious, soon to be classic, it was purchased by Sony Pictures Classics for a TBD release.
How to Die in Oregon – Much as you'll never forget when you first watched the heartbreaking documentary Dear Zachary, How to Die in Oregon hits you the same way. The film explores a law in Oregon that allows people with terminal illnesses to end their own lives and in doing so, it lets us ponder our own mortality while we get to know, and love, the people portrayed. A deeply moving, upsetting, but beautiful documentary it was the deserved winner of the best U.S. Documentary at the festival. It was produced by HBO Documentary Films but wasn't picked up for distribution.
The Greatest Movie Ever Sold – Morgan Spurlock came up with a brilliant idea. Let's make a movie about product placement that's financed completely through product placement. The result is the laugh-out-loud, but kind of mind-bending film The Greatest Movie Ever Sold. It's a movie about making a movie that you are watching, complete with scenes from the marketing of the movie you're watching. And even when watching, it's a little hard to get your mind around what's happening. Still Spurlock's personality, courage and ability to sell himself and the concept make the movie worthwhile. It was picked up by Sony Pictures Classics for an April release.
Circumstance – Life in modern day Iran is dramatized through the story of two high school girls whose sexuality and inhibitions lead them down a terrible path. Directed by a first time filmmaker and starring two first time actresses, you won't believe how gripping Circumstance can get. It'll also leave you angry at the injustices of life in the country and also a little out of breath at the incredibly sexual sequences. The film was picked up by Participant Media for a TBD release.
Honorable mention: Another Earth, Beats, Rhymes & Life: The Travels of A Tribe Called Quest, Senna.
Solid, but just missed the cut: I Saw The Devil, Like Crazy, Page One: A Year Inside the New York Times, The Details, Margin Call, Higher Ground, Elite Squad 2, Life in a Day, Perfect Sense.
And the worst:
I Melt With You – Jeremy Piven, Christian McKay, Thomas Jane and Rob Lowe do drugs and drink for an hour an a half. Then they remember how terrible their lives are and things take a turn for the stupid. Over-indulgent, unsympathetic and completely pointless, I Melt With You is a maddening exercise in filmmaking that should have been cool, but instead just makes you want o scream. It was purchased by Magnolia for a TBD release date.
Peter Sciretta's Favorite Films of the 2011 Sundance Film Festival
Being Elmo – Yes, it may be a paint by numbers biopic but it is a joy to watch, and will bring you to tears (even if you hate Elmo). A must see for Muppet fans or anyone who grew up on Sesame Street (even the pre-Elmo years).
Win Win – Tom McCarthy's most accessible film, a true Fox Searchlight movie in every way that you expect — it will make you laugh, cry, and features strong performances from the whole cast, particularly Paul Giamatti, Amy Ryan, Bobby Cannavale, Burt Young and Jeffrey Tambor.
Sound of My Voice – I can't believe this movie has not been picked up yet. Sure, it's ultra low budget, but it's a dramatic thriller with a sci-fi edge, with viral marketing opportunities and a planned franchise (the filmmakers wrote the movie as the first chapter of a trilogy). It has many twists and turns, and in the end leaves you wanting more. You'll leave this film having discussions with your friends, theorizing about what happened and where the story could evolve. Brit Marling, who co-wrote and stars both this film and the Fox Searchlight pick-up Another Earth, is one to watch.
Bellflower – I called this film (500) Days of Summer for the hipster/Jackass generation and got crap for it, but if you see the movie I think you'll agree. It's not perfect, it's actually kind of a mess, but a beautiful mess of originality. I can guarantee you've never seen these characters before in a movie, and you haven't seen a love story like this on the big screen. Plus it has flame throwers and Road Warrior cars that shoot flames... c'mon?
Like Crazy – This might be hard to watch for anyone who has ever been in a long distant relationship because it nails it. Germain called it this year's Blue Valentine, and while it doesn't quite have the caliber of performances of that movie (although Germain believes that Felicity Jones gives a star making performance, which is hard to argue), it will suck you in (and possibly spit you out).
David Chen's Favorite Films of the Sundance Film Festival
Martha Marcy May Marlene - Elizabeth Olsen's brilliant performance and Sean Durkin's atmospheric direction make this an unforgettable depiction of cult dynamics and the psychological havoc it can wreak on a normal family.
Submarine – Richard Ayoade's humorous, biting coming-of-age story has so much truth to it that it makes my heart ache to think about it.
The Guard – A hilarious send-up of the buddy cop genre that's held together by an amazing performance by Brendan Gleeson. Gleeson's character has lines that are so ridiculous and on-the-nose that it's impossible to imagine the film working without him. Don Cheadle plays a good foil for Gleeson while Mark Strong chews the scenery as an exasperated baddie. Can't wait to watch this film again on Blu-Ray.
And the worst:
Margin Call - How anyone could think this slow, ponderous, monotonous film is compelling or important is completely beyond my realm of understanding. Great performances mix with lackluster direction and disastrous editing to make this one of my biggest disappointments of Sundance 2011.