Will Mark Ruffalo Mo-Cap The Hulk For 'The Avengers' Or Will He Not?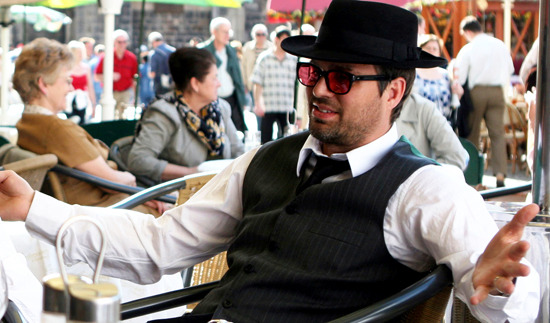 Briefly: There was a small stir a few months back when Mark Ruffalo announced that in addition to playing Bruce Banner in The Avengers, he would play all of the Hulk's scenes via motion capture. The excitement was caused because he said that had never been done — one actor playing the Hulk's monstrous form — since Lou Ferrigno's TV work. Which may be true, though both Edward Norton and Tim Roth played parts of their respective 'transformed' characters via mo-cap for Louis Leterrier's The Incredible Hulk. (Cyril Raffaelli played some of the Abomination's movements, too.)
Last week stuntman Brandon Molale tweeted (since deleted) that he had auditioned to play the mo-cap version of the Hulk, and suddenly the headlines were that Mark Ruffalo wouldn't be doing the mo-cap. But let's calm down; at the very least we can probably expect Mr. Ruffalo to do some of the work and other actors to  handle the fight scenes and more physical aspects. And if Mark Ruffalo ends up doing all the mo-cap work, so much the better. It's likely to be a pretty minor point when all is said and done.
After the break, check out what is presumably the (currently) final word on the subject, straight from the actor at the Golden Globes.