Casting Bits: Abbie Cornish Rumored For 'Whisperings And Lies;' Seth Rogen And Barbara Streisand In 'My Mother's Curse;' Katherine Heigl Replaces Halle Berry In 'New Year's Eve'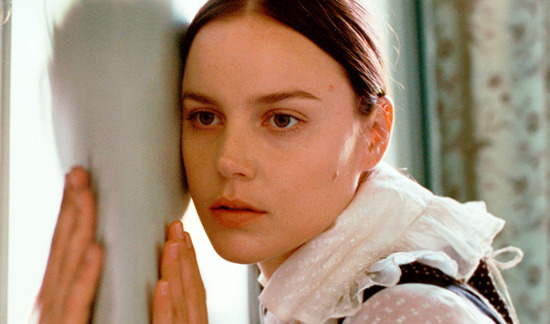 With everyone sleeping off the end of Sundance and taking a breather after the Superman casting announcement, there isn't a lot of big casting news today. But here are a couple of quick hits. First up, there's word that Abbie Cornish (Bright Star, Sucker Punch) has joined the cast of Whisperings and Lies, which was once called Rhapsody.
Bruce Beresford will direct the film about composer and pianist Sergei Rachmaninoff, and the understanding is that the focus will be on a love triangle he had with two women, likely his wife (and cousin) Natalia Satina and muse/singing protege Nina Koshetz. Abbie Cornish is reportedly set for one of those two roles, though we don't know the specific one. Being happy that she's got another film is good enough for me right now. More details as we hear back from reps. [Bleeding Cool]
After the break, Barbara Streisand mothers Seth Rogen (at last!) and Katherine Heigl gets to celebrate New Year's Eve.
We'd heard over a year ago that Barbara Streisand and Seth Rogen might appear in a film together. Now, after maturing like a pulsating caterpillar in a studio development cocoon, My Mother's Curse is about to emerge like a gorgeous comic butterfly. Anne Fletcher will direct from a script by Dan Fogelman, which was based on his own experience with his mother. In other words, this might not be total lowest common denominator 'character clash' comedy.
The roles shouldn't have to be explained: Babs is the mom and Rogen the son, and the movie is structured as a road trip comedy about "an inventor (Rogen) who invites his mother on a cross-country trip as he tries to sell his new product while also reuniting her with a lost love. Lorne Michaels and Evan Goldberg are among the producers, and that makes for an interesting mix of opinions. The film has a green light at Paramount, and should shoot in the spring. [THR]
Finally, Katherine Heigl has joined the cast of New Year's Eve, in the role that Halle Berry was once set to play. (That is, as a woman who was once dumped by Jon Bon Jovi, which makes things awkward, and then probably romantic again, when the two meet at a holiday party.) [Deadline]