James Bond And 'Midnight Cowboy' Composer John Barry Has Died At Age 77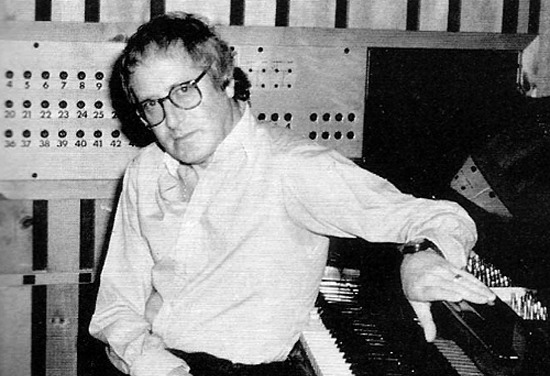 One of the great film composers has passed. It was revealed last night that BAFTA and Oscar-winning composer John Barry died Saturday of a sudden heart attack in New York. He was 77. Mr. Barry contributed a great many memorable cinema scores, including those of many James Bond movies as well as for films as diverse as Midnight Cowboy, The Black Hole and Dances With Wolves. For many his Bond work is his greatest legacy, but I still regard the plaintive harmonica theme for Midnight Cowboy as one of the most effective movie themes I've ever heard.
John Barry's early involvement with the Bond series is complicated. He didn't write the famous surf guitar-influenced 'James Bond Theme' (that was Monty Norman, or is credited to him, at least, and Mr. Norman is fiercely litigious when it comes to defending that honor) but he did come up with the brassy, swinging arrangement used in Dr. No, and which has become one of the most recognizable pieces of film music. John Barry went on to compose music for eleven more Bond films, and co-wrote the songs 'Goldfinger' and 'Diamonds Are Forever,' which with Shirley Bassey's vocals became crossover pop hits.
And then there are films ranging from Midnight Cowboy to The Cotton Club, Peggy Sue Got Married, The Lion in Winter, The Black Hole, Walkabout, The Knack...and How to Get It and Dances With Wolves, for which he won the last of his five Oscars.(There were also two for Born Free, and one each for The Lion in Winter and Out of Africa.)
Along with John Williams, Ennio Morricone and Henry Mancini, John Barry's work was one of the catalogs that could unite film fans and casual listeners. His use of brass and strings was unique and imaginative, and you can hear the influence of his scores in the work of writers and artists from Michael GIacchino to Kanye West.