Set Footage: Spider-Man Swings Through Traffic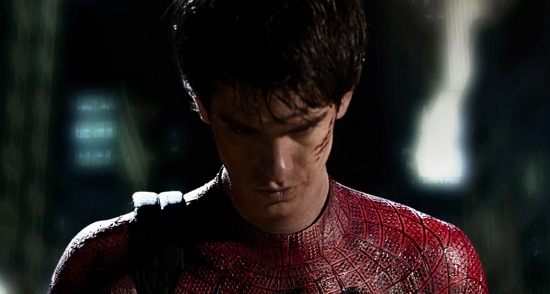 I know there has been a lot of set photos and videos coming out of the Spider-Man set, but this is one worth watching. It features Spider-Man swinging through traffic on wires. It's actually kind of cool to see an actual human being flying through the air, as opposed to a computer generated superhero. Can't wait to see what this looks like in the film.
Video found via: Shockya
Previously: The cast includes Andrew Garfield as Peter Parker and Spider-Man (well, a couple stuntmen and many computers will also be Spider-Man) and then Rhys Ifans as the Lizard, Martin Sheen as Uncle Ben, Sally Field as Aunt May, and Denis Leary as the father of Gwen Stacy (Emma Stone).  Campbell Scott (Roger Dodger, The Spanish Prisoner) and Julianne Nicholson (Kinsey, Little Black Book) as Parker's parents, Richard and Mary Parker, who leave their son an orphan. Chris Zylka will play Flash Thompson. Irrfan Khan (Slumdog Millionaire, The Darjeeling Limited) will play Nels Van Adder, a former research assistant who volunteered to become a test subject for a chemical developed by Stromm and Norman Osborn, which results in him becoming a villain named Proto-Goblin.  Annie Parisse (Rubicon, National Treasure) will play Van Atter's wife. The young Miles Elliot has been cast in Spider-Man as Billy Connors, the son of Dr. Curt Connors.  C. Thomas Howell will plays a character named "Ray".
Spider-Man is set to hit theaters on July 3rd, 2012.