See The Best Picture Oscar Nominees Recreated By Children, And In Lego Form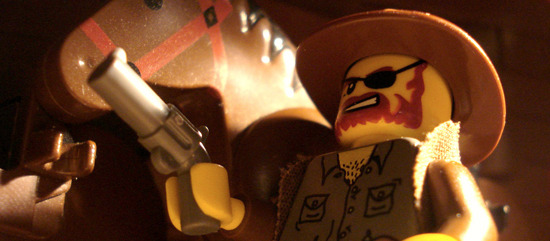 Here's your meme of the week: the newly-anointed Best Picture Oscar nominees recreated via the magic of cute children and Legos. It's a bit odd to see children acting out a key scene from, say, Black Swan, and fortunately a lot less uncomfortable to see a shot from the same film built out of Legos. I do love Lego Winter's Bone, too. That's a playset I'd buy for my kids. See a gallery of the Lego images and all the video recreations after the break.
Here are the Lego images, some of which are pretty nicely done. Kinda cheating on Toy Story 3, but when you've got those toys on hand, why not?
[via Gawker]
And here are the video recreations — sadly we don't get the entire crop of ten. Winter's Bone and The Kids Are All Right may seem mismatched with Legos, but come on. Kids...doing The Kids Are All Right would sell itself.
127 HoursThe King's SpeechThe FighterBlack SwanThe Social Network