'Life In A Day' - Ridley Scott-Produced Doc About The Beauty In Every Day [Sundance Review]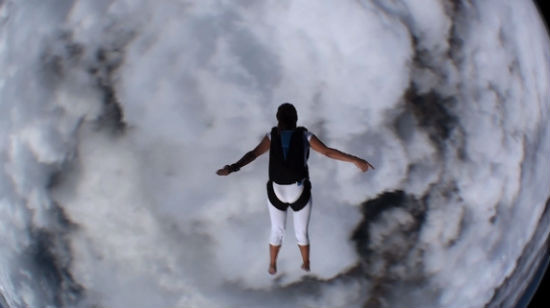 Produced by Ridley and Tony Scott, directed by Kevin Macdonald and shot by the world, Life in a Day is epic. Culled from 4,500 hours of videos submitted from 192 countries, all shot on July 24, 2010, the film provides a snapshot into how people of all cultures, ages and walks of life spend a nice, summer Saturday. Most of us have a daily routine and because of that, it's easy to forget how much is going on in the world at any given second. There's emotion, creation, destruction and while today might be mundane for you, it's likely momentous for others. In 90 minutes, Life in a Day conveys all of this through breathtaking imagery or real people in real places doing real things. It simultaneously premiered at Sundance and on YouTube and will open in July 2011.
Scott Free Productions invited people from all over the world to shoot footage from their daily lives, answer a few questions and submit the results to them. Life in a Day is the end product and it's framed by – you guessed it – a calendar day. We begin at midnight with a few people still up from the previous night, then see a bunch of people waking up, going to the bathroom, cooking breakfast and so on. But these aren't just Americans. They're people from all walks of life doing each of these things in their own special ways. As the day moves on, we meet some incredibly interesting people – a handful of whom appear more than once, though most only appear once. There's a young boy who shoe shines for his family, a Korean man riding across the world on his bike, an American family dealing with a cancer survivor and more.
Life in a Day almost feels like it could have been 100 individual movies because each person selected is so unique and real. So when the son gives his dad his graduation picture, even if its 60 seconds in the movie, it's touching. When a boy declares his love for his best girl friend, we feel his pain, and when the gay man comes out to his grandma, we're just as relieved as he is. We see humans and animals being born, others being killed, people having fun and people whose hearts are broken.
And because regular people are the DP's and trying to be impressive, there is no shortage of jaw-dropping imagery from cameras in outrageous places. Underwater, in the air, on the ground, in the dark, you name it and it's probably visually portrayed in the film.
My one gripe with Life in a Day is that, like life itself, I don't know if I'd want to relive this day again. It's an experience film, a one time only event, and you definitely should check it out.
/Film Rating: 8 out of 10