'Higher Ground' - Vera Farmiga Stars And Directs Comedic Religious Journey [Sundance Review]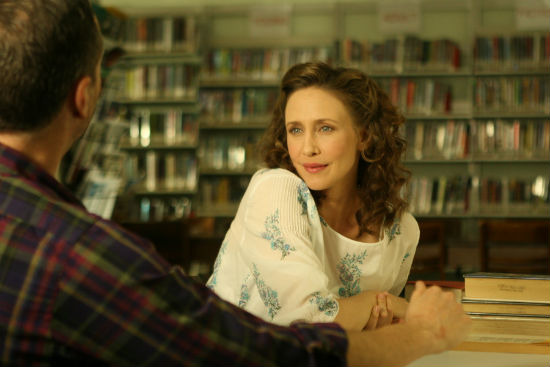 After her exemplary performances in Down to the Bone, The Departed and Up in the Air, we all knew that Vera Farmiga was a talented actress. But with Higher Ground, she proves she's an excellent director as well. Farmiga directed and stars in the story of one woman's battle with faith from the 1950s through 1990s. Spanning several eras and featuring excellent supporting performances by John Hawkes, Joshua Leonard and others, Farmiga maintains great narrative propulsion by combining humor and debates about faith with a simple story and round characters.
One of the few flaws in Higher Ground is that, as it begins, it's a little unclear as to the point of the story. We meet Corinne (Farmiga) as a young 20-year-old then quickly jump back to her childhood. From there the film speeds through her teen years, marriage and beyond. Finally we realize the connective tissue is that God is always a presence to varying degrees. To its credit, the film – which was co-written by Carolyn Briggs based on her novel This Dark World – never feels preachy though. There are hilariously out-of-place fantasies, awkward reactions and subtle interactions that always alert the audience that they're the ones who must make a decision on how they interpret the messages being preached. Either they have faith, or they don't.
And that ultimately becomes what Higher Ground is about. Farmiga's character gains faith, loses it, but is always looking for something to grasp onto. Life is always a little easier if you feel like there's someone watching over you and as Corinne experiences the hardships and joys of life, we question how and why it all came about right along with her.
Higher Ground is a subtle, but funny and rewarding film. It demands a lot from its audience, which is both its best and worst attribute.
/Film Rating: 7 out of 10