Mike Mills' 'Beginners' Trailer Starring Ewan McGregor, Christopher Plummer And Mélanie Laurent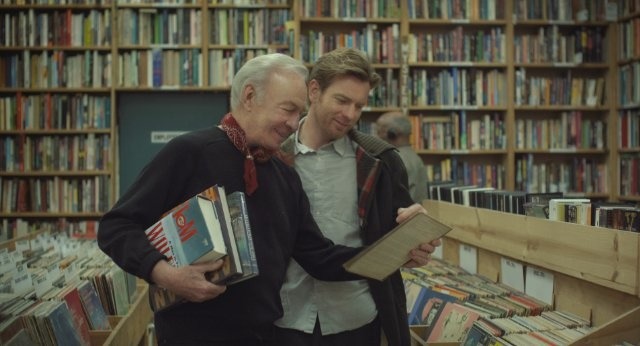 Mike Mills is a famous New York graphic artist who designed promotional material and album covers for such acts as Beastie Boys, Beck, Sonic Youth, and Ol' Dirty Bastard. He moved on to directing music videos for such artists as Moby, Yoko Ono and Air, and became a very successful commercial director. Mills made his feature directorial debut in 2005 with a big screen adaptation of Thumbsucker, a novel by Walter Kirn. The film was met with moderately positive reviews, but was considered a disappointment by those who had been following Mills' short films (watch one of my favorite of his short films, Architecture of Reassurance).
His second feature film, Beginners, premiered at the 2010 Toronto International Film Festival. The movie is an independent drama about a young man (played by Ewan McGregor) who "is rocked by two announcements from his elderly father: that he has terminal cancer, and that he has a young male lover." Christopher Plummer plays Oliver's father Hal, and Inglourious Basterd's Mélanie Laurent plays a young French actress whom he meets at a costume party and develops a relationship. I screened the film at TIFF this year but for some reason or another didn't write a proper review for the site. I can tell you that this film is both well made and touching. Great performances, but a less-than-mainstream plot. I especially love the more quirky touches, like montages that Mills uses to express a sense of year and time (which you'll see in the trailer). Watch the trailer embedded after the jump. Please leave your thoughts in the comments below.
Focus Features is releasing the movie on June 3rd 2011.