Set Visit Video Blog And New Poster From 'Battle: Los Angeles'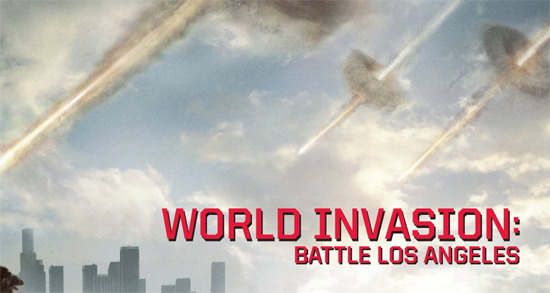 We've seen a few trailers for Jonathan Liebesman's 'aliens attack' film Battle: Los Angeles, but a lot of new information is hitting today. We'll catch up with the new one-sheet released earlier this week (that's a slice of it, above) and show you a video blog recorded by Peter and Frosty from Collider recapping their set visits from late 2009.
Here's the poster, which you can click to enlarge: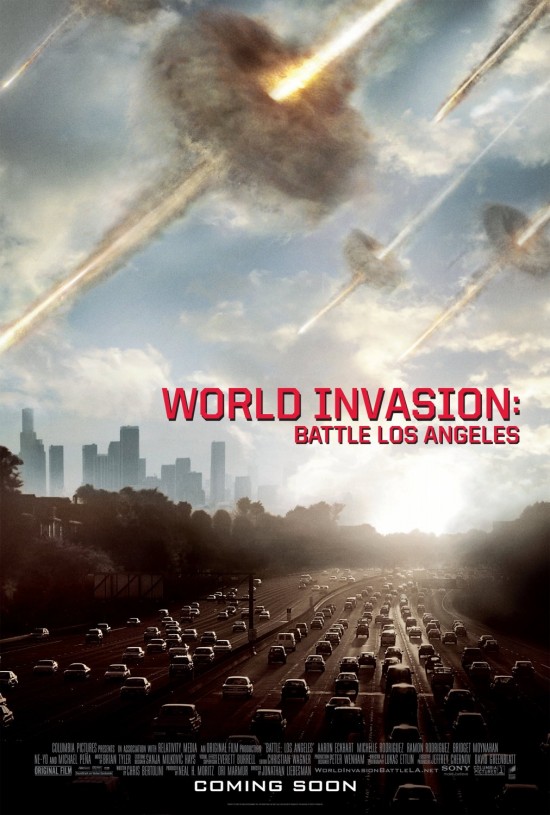 And now take in the photo gallery of the aliens:
(Actually, my apologies — the studio asked us nicely to take down the images, and we complied.)
Peter will have his full set visit interviews up next week (he's pretty busy at Sundance right now) but in the meantime here's the video blog he and Frosty recorded a couple weeks back, knowing full well that they'd be too busy to finalize a set report while Sundance was in full swing.
Official Plot Synopsis:
When unknown forces suddenly and mercilessly attack the City of Angels out of nowhere, it's up to a local Marine staff sergeant (Aaron Eckhart) and a new platoon of unseasoned soldiers to meet the threat. As the invasion hits the streets of LA, these Marines become our first and last line of defense in an intense battle against an enemy unlike any they've ever encountered before.
Battle: Los Angeles hits theaters on March 11th 2011.