Naomi Watts Joins Clint Eastwood's 'J. Edgar'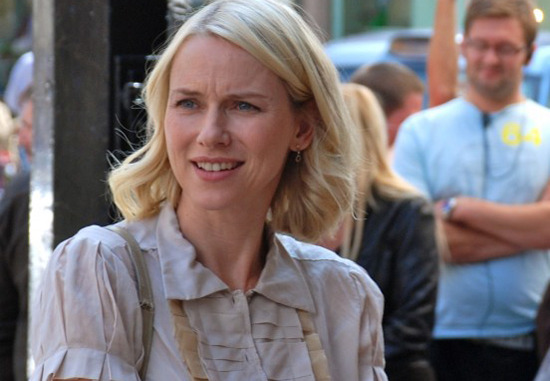 After a couple months of speculation that Charlize Theron would join the cast of Clint Eastwood's J. Edgar as Helen Gandy, the longtime secretary to FBI director J. Edgar Hoover (Leonardo DiCaprio), the actress finally moved on. But there is a replacement: Naomi Watts will play the part instead. Now the cast for J. Edgar is pretty much set.
Deadline says that Charlize Theron has definitely moved on to Snow White and the Huntsman and is still first in line for Ridley Scott's Prometheus. Naomi Watts was one of the top choices when it looked like Ms. Theron wouldn't work out, and so here we are.
Quite a cast, then: in addition to Leonardo DiCaprio as J. Edgar Hoover, we've got Armie Hammer as Clyde Tolson, Hoover's right-hand man and supposed lover; Ed Westwick as Agent Smith, a clean-cut operative hired by Hoover to write his biography; Josh Lucas is famed aviator Charles Lindbergh; Damon Herriman is Bruno Hauptmann, accused of kidnapping Lindbergh's 20-month baby in 1932. whose trial was a big point in Hoover's early career and, presumably in the film as well;  and Ken Howard is U.S. attorney General Harlan F. Stone.
The script is by Dustin Lance Black (Milk) and shooting stars shortly. Once this is done Clint Eastwood will bounce to the remake of A Star is Born, starring Beyoncé Knowles.