VOTD: Pixar's 'Up' Live-Action 1965 Movie Trailer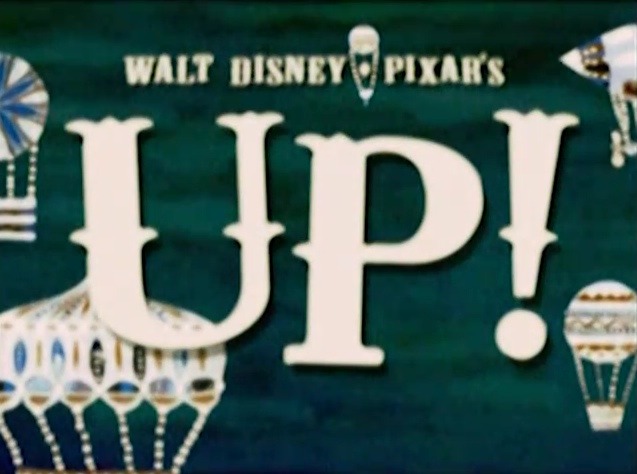 What if Walt Disney Pictures produced Pixar's Up in the 1960s as a live-action feature film? YouTube user whoiseyevan has created an amazing faux "premakes" trailer which imagines this exact possibility. Watch the video now, embedded after the jump.
Here is a note from the video editor:
Ah, the swinging 60s. It was a time when films were dominated by flying automobiles and flying nannies. It was also a time when live-action Disney films flourished and spawned such hits as "The Love Bug", "The Absent-Minded Professor", and "The Monkey's Uncle". In an alternate reality, this era also saw the production of the high-flying adventure-comedy, "Up!". Starring Spencer Tracy and Kirk Douglas, "Up!" followed the oddball escapades of the elderly widower, Carl Fredricksen, and his earnest band of misfits as they traveled through the wilds of South America. Produced two decades after "Saludos Amigos" and "The Three Caballeros", the film continued the Disney tradition of telling stories set against Latin American backdrops.
Editor's Note: I have always enjoyed old Disney movies from the 60s and 70s. They managed to tap into such an imaginatively odd combination of situations and characters (like dinosaur bones and Chinese spies in "One of Our Dinosaurs is Missing", or flying cars and basketball players in The Absent-Minded Professor"). In many ways, Pixar's "Up" continues this charming tradition with its flying houses, talking dogs and gigantic flightless birds. It's a brilliantly written and beautifully imagined film. Oh, and stay tuned for the frame-by-frame breakdown and cheat sheet... there are a couple of Easter eggs hidden in this one.
Movie clips used in the video include: Guess Who's Coming to Dinner, *batteries not included, The Red Balloon, Superman, The Wizard of Oz, The Muppet Movie, Follow Me Boys, Mackenna's Gold, Benji, A Boy and His Dog, Mysterious Island, The Doberman Gang, The Alvin Show, Posse, One of Our Dinosaurs is Missing, The Island at the Top of the World, Zeppellin, Stephen King's It, Hollywood Hotel, Jonny Quest, Peter Pan's Flight, Habanera from Carmen, Always.