'Senna' – Formula One Documentary With First Place Story [Sundance Review]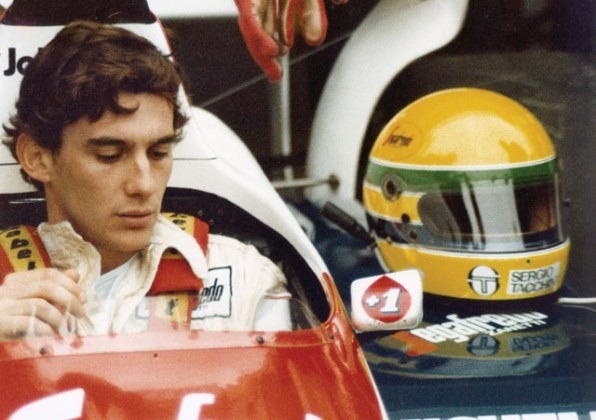 Fans of Formula One Racing are probably not going to like Senna. Not because it's a bad movie, though. Far from it. It just so happens to be the straightforward retelling of a very-well known story. Fans surely already know the unbelievable story of legendary driver Ayrton Senna but if you don't know Senna from Dale Earnhardt Jr., then you will eat up this beautiful documentary.
Using only archival footage, director Asif Kapadia manages to make Formula One racing not only accessible to the masses, but a model for damn near perfect storytelling. Senna's story is the stuff of fictional Hollywood screenplays. Simply put, this is a story that had to be told. It was the first film on our list of Best Movies of 2010 That You've Probably Never Heard Of and now that you've heard of it, read a full review.
A simple Google search of the name "Ayrton Senna" will show you just how important the subject of Kapadia's film was (it'll also spoil the movie, so beware). He was a young Brazilian boy who loved to race, had a talent for it, and turned that talent into a career not only as a champion driver, but a national symbol of pride. Senna's story has it all – an interesting origin, a rise to the top, a bitter rivalry, backstabbing, politics, triumph, defeat, life, death, heroes, villains, you name it and Senna lived it.
And it's not your typical documentary. The film is almost painfully straightforward, completely letting Senna's story dictate pace and direction. There are no talking heads, just some disembodied voices from interviews over a non-stop barrage of archival footage from TV, Senna's family, behind the scenes and inside his car. I almost would have liked a little more of the filmmakers in the film, giving us a little outside perspective, but the decision to be as objective as possible ultimately makes the film more powerful.
More than just a great sports story, Senna is a great story, period, in addition to being a fantastic film.
/Film Rating – 8.5 out of 10