'Being Elmo: A Puppeteer's Journey' [Sundance Review]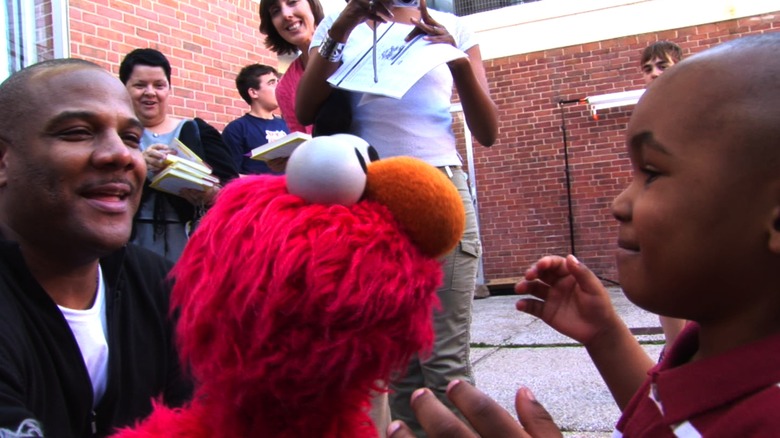 One of my most anticipated films of the 2011 Sundance Film Festival was a documentary titled Being Elmo: A Puppeteer's Journey, the inspirational tale of Kevin Clash, the man who plays the Sesame Street character Elmo.
Growing up in Baltimore watching Captain Kangaroo and Sesame Street, Kevin dreamed of becoming a puppeteer and started creating his own puppets and performing shows for local kids. Its the story of a kid who dreamed big, worked hard at his craft, got a Willy Wonka-like invite into the Muppet Studios from Jim Henson himself, and went on to create one of the most famous characters in The Muppets universe.
Being Elmo might be a by-the-numbers biopic, but the journey is very enjoyable — especially for anyone who grew up watching The Muppets or Sesame Street. The film parallels the rise of Jim Henson and The Muppet movies, and gives us a behind the scenes peek into that world as it was being created. I'm a huge Muppet fanatic, and this film does not disappoint.  We get to see outtakes, behind the scenes footage, and interviews with the other puppeteering greats like Frank Oz and Caroll Spinney.
There are sequences in this film which show just how much artistry goes into creating and operating a puppet character. Like the Disney animation documentary Frank and Ollie, this movie will give you a much bigger respect for these performers.
While it isn't mentioned in the film, Clash also played Splinter in the Teenage Mutant Ninja Turtle movies, Baby Sinclair on the Henson-produced television show Dinosaurs, and various other Muppet characters on television and movies. Clash is also now directing episodes of Sesame Street and spin-off specials.
/Film Rating: 8 out of 10
I recorded a short video blog reaction with David Chen after the screening, which you can watch embedded below: