Jeff Daniels, Piper Perabo And Noah Segan Cast In Rian Johnson's 'Looper'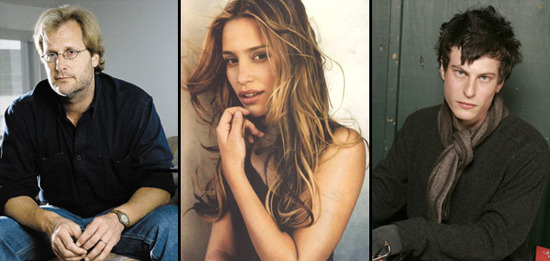 Around these parts, Rian Johnson's third feature film Looper is one of the most anticipated films of 2011/2012. The sci-fi / time-travel thriller is ready to roll cameras, with Joseph Gordon-Levitt, Bruce Willis, Emily Blunt, Paul Dano and Xu Qing leading the cast in a story about "a group of killers who send bodies of their victims back in time, with China as the centerpiece of the storyline."
Now Jeff Daniels, Piper Perabo and Noah Segan have signed on as well.
Fans of Rian Johnson's previous two films, Brick and The Brothers Bloom, will be familiar with Noah Segan, as he played Dode in the former and had a small part as The Duke in the latter. I'd expect that Jeff Daniels and Piper Perabo need no introduction.
We've had a couple other Looper updates this week: we saw a photo of Primer writer/director/producer/star Shane Carruth as he prepared to work on the film. (He'll be doing some effects work.) And we saw a bunch of props from the movie as well. There was also the detail that the script was tweaked a bit late in the game to include China as a location and a plot point — that what happens when a Chinese backer comes on board. France was previously the country that played a big role in the script, and which was swapped for China.
The film will first shoot in Louisiana (that starts next week) and then move on to China. I don't care where it shoots, really (though the use of China is potentially great from a visual perspective, and from a business one) because we get a new time-travel film from a very promising young director. Maybe that Chinese company can also finance Shane Carruth's A Topiary? Dare to dream. [Variety]
Follow the Looper tumblr for more behind the scenes info and photos as the film goes into production.
And here's more plot info, some of which could be considered spoilerish if you haven't been following previous updates on the development of the film:
Looper is about "a killer who works for the mob of the future. He, along with other so-called Loopers, dispose of people sent from the future. When he recognizes one victim as his future self, he hesitates, letting the man escape." Joesph Gordon-Levitt and Bruce Willis are the younger and older version of the main character; Paul Dano is another Looper and Xu Qing is the wife of the Bruce Willis incarnation of the main character.