'The Son Of No One' Trailer: Channing Tatum And Tracy Morgan In A Serious Cop Drama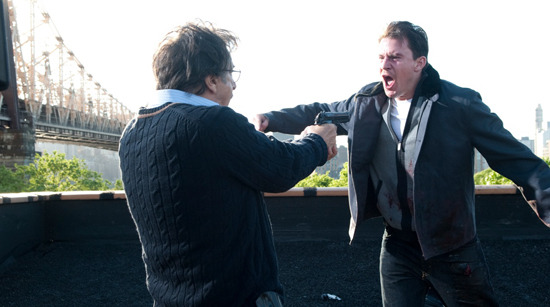 The Son of No One will close the Sundance Film Festival next week; we had the poster a couple days ago, and now here's the first very serious trailer. Channing Tatum stars as a cop whose relatively calm life with his wife (Katie Holmes) is threatened by the spectre of an unsolved murder from years in the past. Al Pacino, Ray Liotta, Juliette Binoche and Tracy Morgan are all on board, too, with Dito Montiel directing. See the trailer after the break.
So this reunites Channing Tatum with his director from A Guide to Recognizing Your Saints and Fighting. I like the cast that Dito Montiel has assembled around Mr. Tatum, but the trailer looks quite routine — essentially like a deliberate collection of well-worn cop movie elements. That story (Channing Tatum "follows the footsteps of his deceased father and is assigned to the neighborhood where he grew up, the projects in Queens. The post 9/11 atmosphere there is tense and he soon runs into an old secret which threatens to destroy his life and family.") doesn't really inspire, either.
I'm on board mostly to see Tracy Morgan's first real dramatic performance. But I'm worried that we see almost nothing of him in the trailer — is he being hidden, or kept in reserve?
MTV presents the trailer: