Mark Ruffalo Reunites With 'The Kids Are Alright' Co-Writer For 'Thank You For Sharing'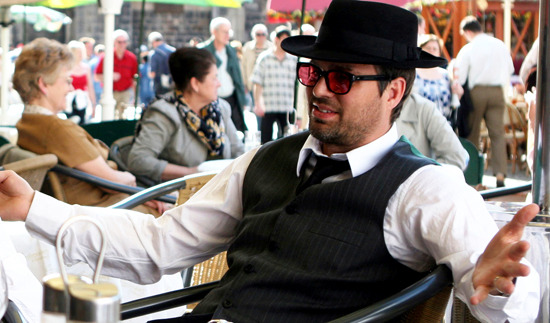 Given the not so favorable climate in the US for portraying sex on screen, it isn't surprising that we don't see many films that deal with sex addiction. There's Choke and the upcoming film Shame, from Steve McQueen and Michael Fassbender, and you could probably stretch the 'sex addict' genre to include the show Californication.
Now there will be one more, as The Kids Are All Right co-writer Stuart Blumberg has written a film called Thanks For Sharing and will direct it later this year. Mark Ruffalo is in talks to take one of the key roles.
The script follows three sex addicts who are in the same recovery center. We don't have many more details, but The Playlist smartly surmises that Edward Norton could be a contender for a role, given that Mr. Blumberg wrote Mr. Norton's film Keeping the Faith, and was an exec producer on Leaves of Grass. He and Mark Ruffalo would make a hell of a pair for the film, albeit a seriously ironic one, given that Mr. Ruffalo will soon step into the role of The Hulk, from which Edward Norton was ejected last year. [DailyMail]