New 'Battle: Los Angeles' Viral Provides Info About Invading Aliens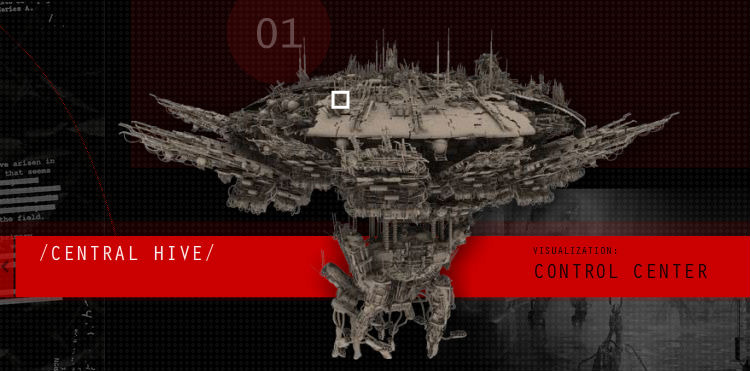 The consensus has been overwhelming positive in regards to Jonathan Liebesman's upcoming alien invasion movie Battle: Los Angeles and that's not going to change after fans get a glimpse of a new viral website for the film which provides all kinds of details on the aliens. The structure of their command center, their biology, weapons and transportation are just a few of the categories that have been uncovered and they all hint at a world that is way more dense for one movie to handle.
Battle: Los Angeles stars Aaron Eckhart, Michelle Rodriguez, Bridget Moynahan, Lucas Till and Michael Pena and will invade theaters on March 11. Find out how to access this secret site and see some of the images on it after the break.
Big thanks to MovieViral for the heads up on this site.
To access the new site, you're going to want to start at the Battle: Los Angeles Interactive Map. From there, where it says "Priority Access," enter the film's release date: 031111. That will take you to unidentifiedenemy.com, a huge interactive Flash experience broken down into four sections, each with several sub levels and sub levels within those. It's very cool stuff. Here are just a few of the images from the site. You've seen brief glimpses of this stuff in the trailer, but now you can really study and explore it.
There are a bunch of other images over on unidentifiedenemy.com and everything that you see above is in full flash so you can rotate around it and stuff.
When we saw the first teaser for Battle: Los Angeles at Comic-Con, I wasn't entirely convinced. But literally every single piece of information that comes out adds to my excitement. If that trend continues, then the movie will be the culmination and that's fine by me.
Are you excited by these images? How is your Battle: Los Angeles anticipation building?