Ben Affleck Might Direct Black List Screenplay 'American Bullshit' Next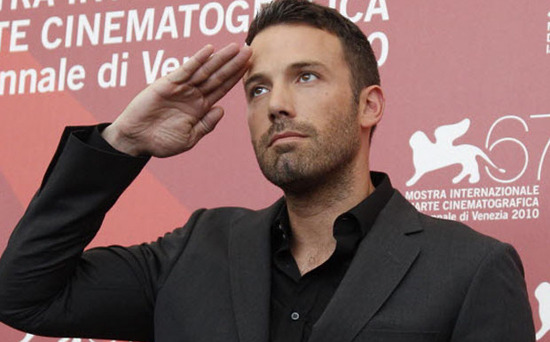 Ben Affleck is coming off of two critically acclaimed films, one of which is considered a a bona fide hit — The Town (made for under $40 million, grossed $144 million worldwide). But the question is which project will he choose for his next directorial effort.
So far we know he's been offered:
The action ensemble Tales From Ganster Squad about mafia member Mickey Cohen who quickly consolidated control of LA organized crime. Affleck passed.
Ben co-wrote a screenplay titled The Trade with his brother Casey Affleck, about one of the most scandalous stories in Yankee history. Although, Ben has hinted that Matt Damon could direct and star, while he would co-star.
Jason Smilovic script called Replay, based on Ken Grimwood's novel of the same name. The story is about a 43-year-old man who dies and wakes up in his 18-year-old body in 1963 with his memories of the next 25 years intact, able to relive his life in different ways, until he gets it right.
And now Affleck is eyeing a project that appeared on the 2010 Black List, an annual listing of the best unproduced screenplays of the year. Written by Eric Warren Singer, American Bullshit tells "the true story of Abscam, the FBI's 1980 undercover sting operation of Congress to root out corruption which was the brainchild of the world's greatest con man." The project is already set up at Sony Pictures Entertainment with Charles Roven producing through Atlas Entertainment. Deadline claims that" Affleck hasn't committed, but is seriously mulling this among several projects" that we've listed above.