Johnny Depp Talks 'Lone Ranger' And His Keith Richards Documentary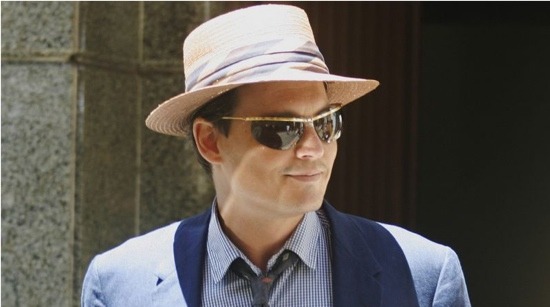 When he's not getting made fun of at the Golden Globes, Johnny Depp has been known to make a movie or two. He'll play the lead in Gore Verbinski's animated Rango on March 4, then there's Pirates of the Caribbean: On Stranger Tides, out May 20, The Rum Diary (above) should be out later this year, he'll start shooting Dark Shadows in April with long time collaborator Tim Burton, he's working on a Keith Richards documentary and, after all of that, he's signed on to play Tonto in producer Jerry Bruckheimer's big budget adaptation of The Lone Ranger with Verbinski attached to direct.
Talking to Entertainment Weekly, Depp not only confirmed that he'd be willing to come back for the fifth Pirates, he talked about the state of The Lone Ranger and offered an update on his Keith Richards documentary. Read his quotes after the jump.
In his discussions with EW, Depp hinted that Lone Ranger isn't quite ready to go yet, but that what they have so far is good:
I think it's going to be good, when we have a chance to put it up on its feet, what we've got so far screenplay-wise is really great, really funny.
Depp, who is part Cherokee, admits that the opportunity to shine a positive light on Native Americans certainly drew him to the role:
I always felt Native Americans were badly portrayed in Hollywood films over the decades. It's a real opportunity for me to give a salute to them. Tonto was a sidekick in all the Lone Ranger series. [This film] is a very different approach to that partnership. And a funny one I think.
That last sentiment suggests something we've all come to assume. That while Tonto was a very important part of the classic Lone Ranger stories, he always played second fiddle to the Ranger himself. But with Johnny Depp as the sidekick, it makes sense that his role would be expanded and provide "a very different approach to that partnership."
It's also kind of interesting to note that Depp will have been in five of the last six films that Verbinski has directed. I wonder if Tim Burton is getting jealous.
Finally, he offered a brief update on the Richards documentary:
We shot for a few days and we got 35 hours of footage. That's me and Keith sitting in a room, having a drink and talking. It was intense.
Which of the upcoming Depp projects are you most excited to see? Is there anyone who can outshine him as the Lone Ranger?