Alexander Payne Returning To Postponed Roadtrip Script 'Nebraska'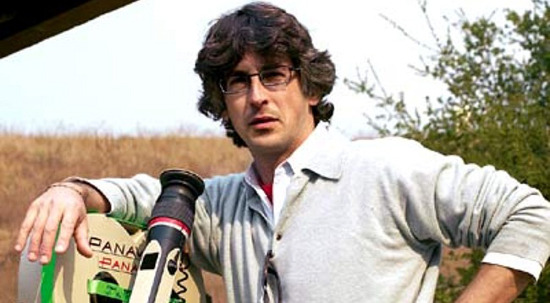 After a few years of relative inactivity (public inactivity, at least) director Alexander Payne is really getting back to work. He's wrapped a feature adaptation of The Descendants, which we could see late this fall during the Sept festival circuit, and now has revived a script that he started considering back in 2004 when Sideways was a hot indie commodity.
Nebraska is a script by Robert Nelson that depicts a father/son roadtrip. (So, no, it isn't an adaptation of the Bruce Springsteen album, which would perhaps also be great subject matter for Mr. Payne.) And after taking a few years off of roadtrip movies, it looks like the director is ready to get back in the car.
The film is about "an aging alcoholic father who thinks he's won a million dollar Publisher's Clearing House sweepstakes prize. He is unbowed when his family tries to dissuade him from making the long trip from Montana to Nebraska to cash in his winnings. So his estranged 20-something son—who doesn't believe the ticket is a winner—is forced to go along with him for the ride to keep him out of trouble, providing an opportunity to bond with his father after years of separation."
No shock to those who've seen the director's other films, then, that this would be a film he might tackle. He's currently working on the script with Phil Johnston (Cedar Rapids writer) and the film could shoot this summer or fall.
Who'll be cast? No hard and fast word right now, but one possibility for the father role is the great Robert Forster (Jackie Brown). Cast him and this movie would be an absolute must-see. But again, that's very early word, and nothing to really pin your hopes on just yet. [The Playlist]