Lee Byung-Hun Returns For 'GI Joe 2'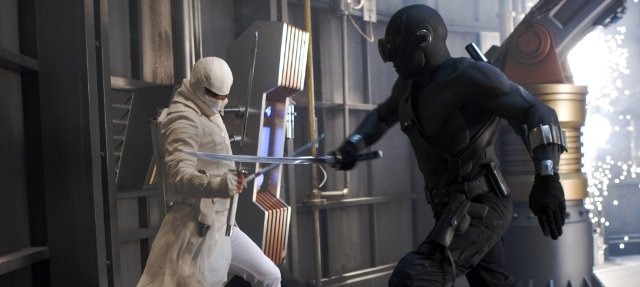 Briefly: The Hollywood Reporter confirms that Lee Byung-hun (The Good, the Bad, the Weird, I Saw the Devil) is set to return as Storm Shadow in the announced GI Joe: The Rise of Cobra sequel.Previously:
The original movie earned over $302 million worldwide despite mostly negative buzz and reviews (34% on Rotten Tomatoes). The film surpassed studio expectations domestically, which was enough to greenlight a sequel. Zombieland writers Rhett Reese and Paul Wernick were hired to pen the screenplay. While most of the main cast are contractually obligated to do the sequel, director Stephen Sommers did not have that clause in his contact and reportedly will not be returning for the sequel.
Rise of Cobra was more fun than I was expecting. The film was the best case scenario of a bad situation – a horrible script, badly written characters, horrible production and costume design, sometimes questionable CG, but somehow the action sequences (which employed crazy high tech impossible weaponry) were fun enough to make it worth my $8. But it wasn't a good movie by any stretch of the imagination. After seeing the film on opening weekend, I wrote on twitter that I would actually like to see Paramount make a sequel: "I would like to see a sequel made, without a writers strike, and with someone other than Sommers." I hope that they can find someone better than Sommers for the sequel.