High Resolution Photo: 'Captain America' In Action [Updated]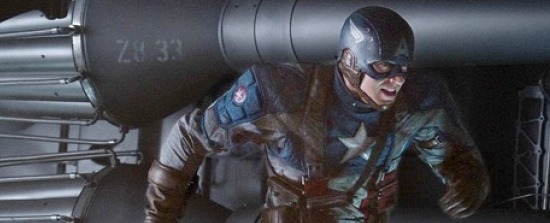 Update: Paramount has supplied us with a high resolution version of this photo, available after the jump.
Marvel Studios has premiered yet-another-new photo of Chris Evans as Captain America, in the upcoming summer comic book movie Captain America: The First Avenger. This photo is different than previous images as it actually shows Evan in his suit, in action — running by a set of, what looks like, missiles on some kind of watercraft? Hit the jump to see the full photo.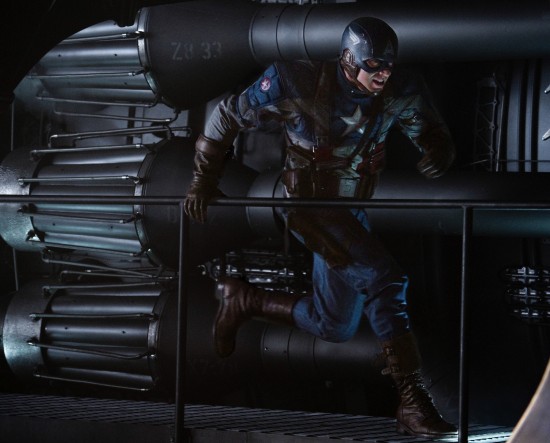 The photo premiered in the Los Angeles Times summer preview article.