Darren Aronofsky Working On Another Comic Book Movie?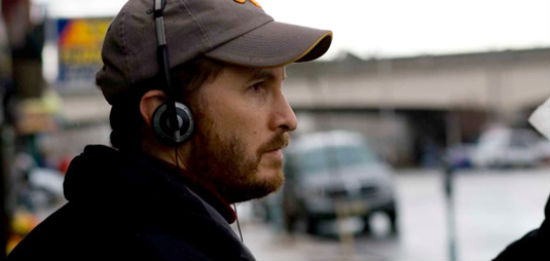 As the film award circus continues, Darren Aronofsky is beginning to develop The Wolverine, a Japan-set story based on the Marvel Comics X-Men character. But what we didn't know is, this isn't the only comic book movie Aronofsky is currently developing. In a recent interview, Darren revealed that he is "doing a comic book of a script that's really hard to make and we're going to do a comic version first and see what happens."
It seems like Darren is trying to use the world of graphic novels as a backdoor into getting the movie made. And this wouldn't be the first time that Aronofsky has turned to the world of comics. His initial version of The Fountain was released in graphic novel form by Vertigo Comics in 2005 after Brad Pitt left the project high and dry. Which project could this possibly be for? We try to figure it out, after the jump.
Here is the quote from an interview with Clothes on Film:
Question: Do you ever feel like realizing your vision of something like the Batman story that you were working on as a comic book?Darren Aronofsky: Well, we're actually doing one. It hasn't really been announced, I don't know if I should give you the scoop! But we're getting there. We're doing a comic book of a script that's really hard to make and we're going to do a comic version first and see what happens.
It sounds like this project is based on an original idea, and not an adaptation of previous source material. And Aronofsky even says it "hasn't reallty been announced yet," so I doubt its any of the various film projects that have been announced in the trade papers over the past couple years –
But could it be one of the projects that Aronofsky has wanted to make since becoming a director? A project titled Noah — a big screen adaptation of Noah's Ark?
When Darren Aronofsky was 13-years-old, he won a United Nations poetry competition at his Manhattan Beach, Brooklyn school for a poem about the end of the world as seen through the eyes of Noah. And so started Aronofsky's obsession with the biblical figure. In September 2008 we talked to Aronofsky about his idea for a film based on Noah:
"It's the end of the world and it's the second most famous ship after the Titanic. So I'm not sure why any studio won't want to make it," said Aronofsky. "I think it's really timely because it's about environmental apocalypse which is the biggest theme, for me, right now for what's going on on this planet. So I think it's got these big, big themes that connect with us. Noah was the first environmentalist. He's a really interesting character. Hopefully they'll let me make it."
Aronofsky has later revealed that they have a script and even a "big name" actor attached to the project, but that isn't enough to get the studios interested. He mentioned in late 2008 that they might put together "a graphic novel of it" so that they could "eventually" "set it up". At that time he was still looking to hire a writer for said graphic novel adaptation. It is now two years later, and the timeline seems very possible.