IMDB Thinks All Asians Look The Same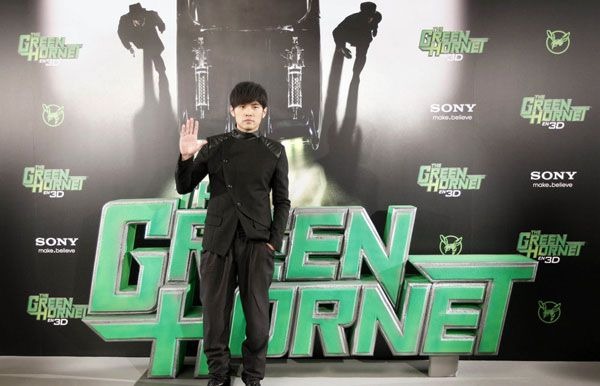 Despite my reservations about his eventual performance, I was pretty thrilled when I heard that actor and Taiwanese mega-sensation pop music star Jay Chou had been cast as Kato in Michel Gondry's The Green Hornet. Turns out, I was wrong all along; according to IMDB, it was actually Harold & Kumar star John Cho that starred in the film. Huh? Screenshot after the jump.
According to the IMDB page for The Green Hornet (via Firstshowing and Cineboobs), as of 9:45 PM EST this evening, it was John Cho that played Kato in The Green Hornet. As my colleague Angie points out, this has occurred despite the fact that Chou's name is clearly on the movie poster that's displayed, and despite the fact that that Chou and Cho have different resumes and are from different countries. Also, they are completely different people.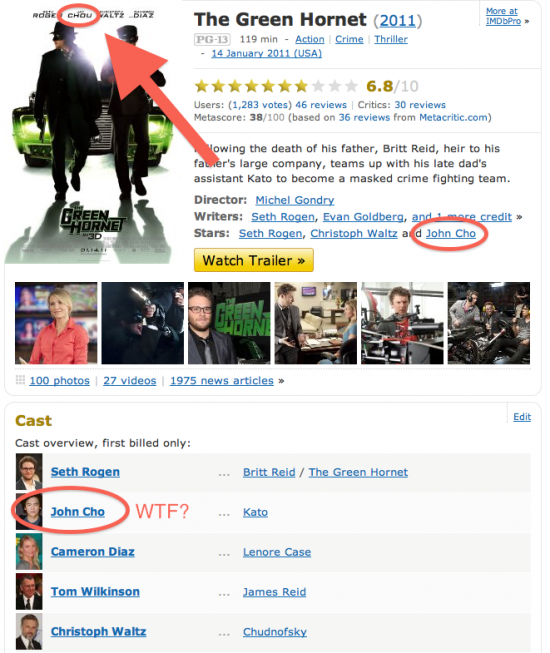 This is certainly not the only time that there's been a mistake in in IMDB, but I think it ranks as one of the more high-profile ones. Chou may not be well-known in the U.S., but he is a superstar worldwide, having sold over 28 million albums.
So, well done IMDB! You've single-handedly elevated the profile of two Asian male actors for the price of one.
[Note: For all those who are wondering, yes, the headline is meant to be a joke.]