Ridley Scott's 'Alien' Prequel Morphs Into 'Prometheus,' Starring Noomi Rapace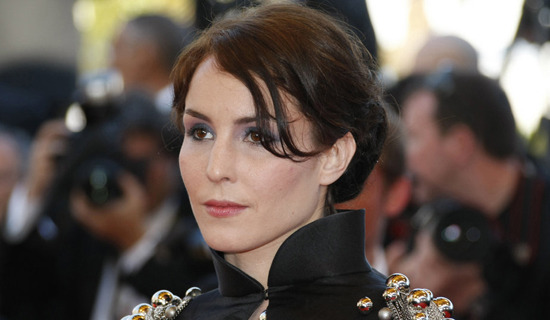 Big news on the Alien prequel front: it seems as if there is no longer an Alien prequel. What started out as a film expanding the backstory of Ridley Scott's 1979 sci-fi-thriller-monster movie masterpiece has become something else.
Today 20th Century Fox has officially announced Prometheus, which will star Noomi Rapace as Elizabeth Shaw, and open on March 9, 2012. What's going on here? More after the break.
Deadline reports that the film once meant to be an Alien prequel has become something "more original," and that the Jon Spaihts draft that kicked things off has been reworked by Damon Lindelof and Ridley Scott into Prometheus. In addition to the part being played by Noomi Rapace (The Girl With the Dragon Tattoo) there is another big female role in the film, which is being circled by Charlize Theron and Angelina Jolie. Three major male roles have to be cast, too.
Here's what Ridley scott has to say about the film:
While Alien was indeed the jumping off point for this project, out of the creative process evolved a new, grand mythology and universe in which this original story takes place. The keen fan will recognize strands of Alien's DNA, so to speak, but the ideas tackled in this film are unique, large and provocative. I couldn't be more pleased to have found the singular tale I'd been searching for, and finally return to this genre that's so close to my heart.
My first reaction: this is awesome. I love Alien to death, and was cautiously warming up to the idea of a prequel. But I would so much rather see an original film from Ridley Scott and Damon Lindelof. And when Fox is the studio that gets so much flak for aiming squarely at the lowest common denominator, seeing them give a writer and director the reins like this is beautiful. An original, big sci-fi film rather than another sequel/prequel/remake? Well done, Fox.
Damon Lindelof seems to agree:
In a world flooded with prequels, sequels and reboots, I was incredibly struck by just how original Ridley's vision was for this movie. It's daring, visceral and hopefully, the last thing anyone expects.