High Resolution Photo: Chris Evans As 'Captain America: The First Avenger' [Updated]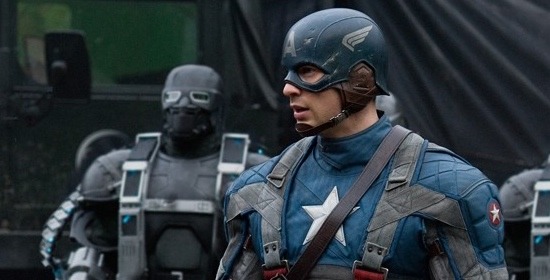 Update: We have added a very high resolution clean non-scanned version of the photo after the jump.
In the new issue of Entertainment Weekly that hits newsstand Friday, there will be brand new photo of Chris Evans in the full Captain America costume (finally including the wings) from Captain America: The First Avenger. Expect a high-res version of this image soon as that's what happened the last time EW revealed images of Cap.
Check out the full image after the jump.
So, what do you think? How about the commandos behind him? Here is a high resolution version of the photo from Marvel: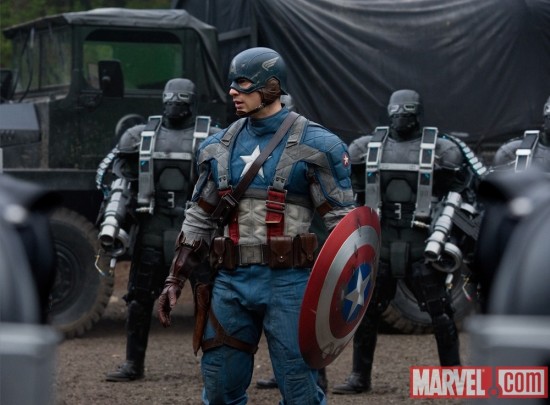 Thanks to CBM for the heads up on the original image.