First Official Photos: Jim Carrey In 'Mr. Popper's Penguins'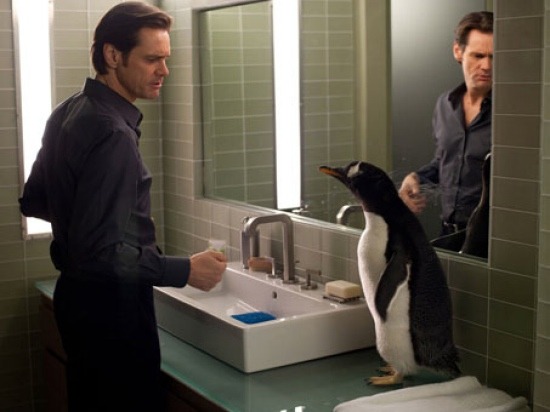 Century Fox has released the first official photos from the upcoming film adaptation of the Newbery-winning children's book Mr. Popper's Penguins in today's edition of USA Today. Directed by Mark Waters (Mean Girls, Freaky Friday, Ghost of Girlfriends Past), the the comedy stars Jim Carrey as a businessman whose "professional side starts to unravel after he inherits six penguins, and as he transforms his apartment into a winter wonderland." The movie co-stars Carla Gugino, Ophelia Lovibond, Philip Baker Hall, Andrew Stewart-Jones, James Tupper, Clark Gregg, David Krumholtz and Angela Lansbury. Hit the jump to see the photos.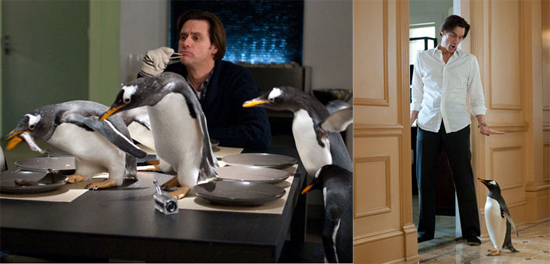 The article reveals a couple tidbits about the movie:
The penguins' names hint at their personalities. Examples include: Stinky, Bitey, Louty and Lovey, the Pepe Le Pew of Antarctica.
Jim Carrey and the crew spent five months on refrigerated sets that were kept below 45 degrees.
50% of the Penguin shots are real animals (Gentoo penguins from a zoo in Montreal), while the other 50% were created using computer animated imagery.
See more photos on USAToday.com.