New 'Dark Knight Rises' Actress Shortlist Features Knightley, Hathaway, Biel And Others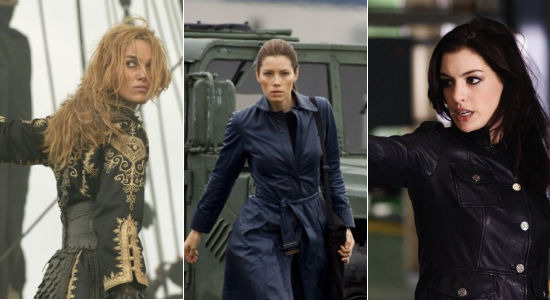 It seems like only minutes ago when we were talking about Eva Green and Naomi Watts being cast in The Dark Knight Rises. Oh, wait, it was. Hot on the heels of Collider's initial report, The Hollywood Reporter has come to the plate with their own short list of actresses vying for the two female leads in Christopher Nolan's third Batman film and neither Green or Watts are on the list. Their list includes Keira Knightley, Anne Hathaway (who have both already been mentioned) Jessica Biel, Kate Mara, Charlotte Riley and Gemma Arterton. Reportedly, each one of these actresses has a scheduled test for the film in the next two weeks. Read more after the jump.
According to the Hollywood Reporter, Arterton might have to remove herself from contention because she's recently accepted the lead in Hansel and Gretel: Witch Hunters, which will probably create a scheduling conflict. And while most of us are very familiar with the likes of Biel, Knightley and Hathaway, we might be less familiar with Kate Mara or especially Charlotte Riley. Mara is the sister of Rooney Mara (A Nightmare on Elm Street, The Social Network, The Girl With The Dragon Tattoo remake) and had supporting roles in Iron Man 2, Shooter and most recently in 127 Hours. Riley is a British television actress who just happens to be married to Tom Hardy, who has already been cast in the film.
What's also confirmed in the piece is that the two female roles are for a love interest and a villain and that the villain is more than likely the daughter of Ra's Al Ghul, which is what Collider reported earlier today.
Where does this leave us, Bat-Fans? Your guess is as good as mine. But considering the trust Collider had in their sources coupled with the general accuracy of The Hollywood Reporter, I'd be willing to bet that Eva Green and Naomi Watts have indeed read for these roles and that the aforementioned actresses (which do kind of fall into either the tall blond or sultry brunette categories) are next on the list.
The good news is that with a May start date and casting currently happening, it's only a matter of time before we get an official announcement.
Out of all these lovely ladies, who do you think best fits in Nolan's universe?