Cool Stuff: Mondo's 'Dracula' By Vania Zouravliov And Aaron Horkey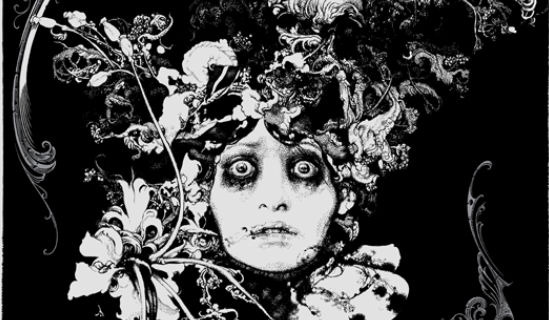 Continuing their Universal Monsters series that began last year with Bride of Frankenstein and The Wolf Man, Mondo's 2011 poster slate begins with the most famous monster of them all: Dracula. Timed with the 80 (!) year anniversary of Tod Browning's 1931 film starring Bela Lugosi, Mondo has commissioned Vania Zouravliov and Aaron Horkey to collaborate on two beautiful posters. Both editions go on sale at a random time Wednesday January 12 by following @MondoNews. Check out the full images and specs after the jump.
Thanks to Fangoria for the posters.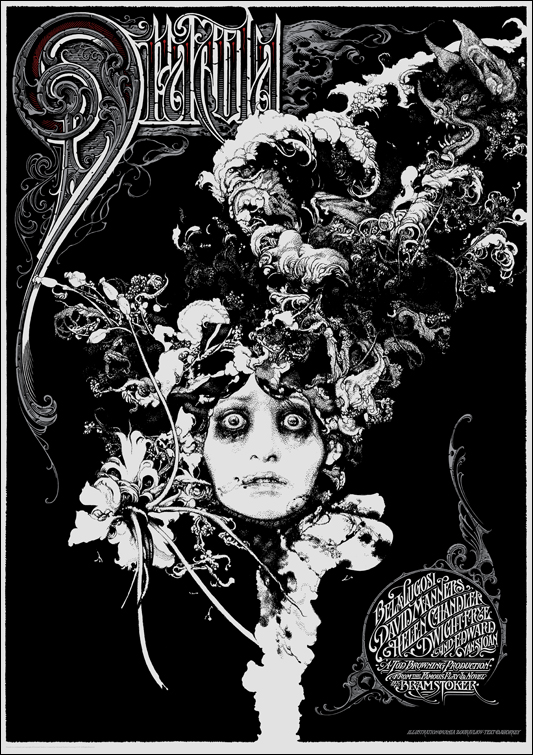 The black and white is the normal edition. It's a 23-3/4" x 34" screen print w/ metallic inks, hand numbered in an edition of 330 and will cost $60.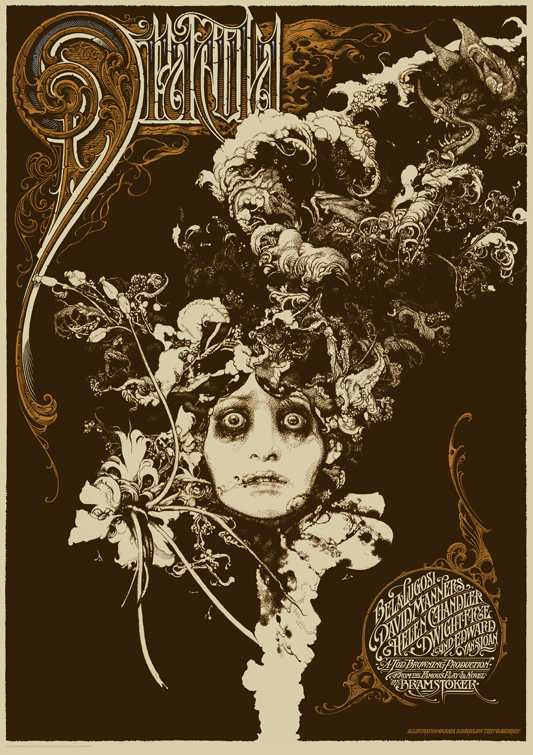 This brownish yellow poster is the variant. It's also a 23-3/4" x 34" screen print w/ metallic inks, hand numbered in an edition of 65. It'll cost $110.
Just to clarify, according to the Fangoria article, Zouravliov did the majority of the art while Horkey contributed the text.
As much as I loved the Mondo Star Wars series, I'm excited to see them get back to their roots: dropping posters for random movies you never would expect. Sure they did some of that over the past few months with posters for Return of the Living Dead and True Grit but they were predominantly Star Wars headquarters for a while. They still have the Star Trek license so there will surely be more of those coming out but it's very cool to open your browser and see a beautiful poster for something that you weren't really expecting. I might not be a huge Universal Monsters fan but there are plenty of you out there and I'm sure you are drooling over the details in these posters.
What do you think of these posters? Will you be attempting to buy them? And what do you want to see next from Mondo?