Release Dates: New Slot For Tom McCarthy's 'Win Win,' Plus Dates For Lone Scherfig's 'One Day' And Tarsem's 'Immortals'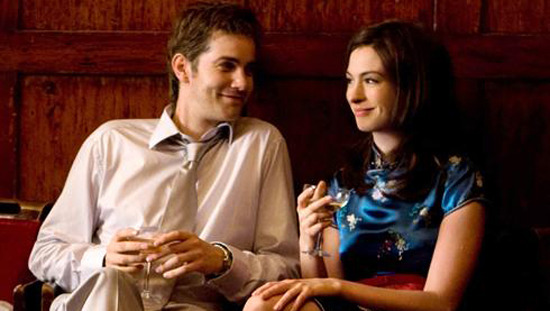 Good news for fans of director Tom McCarthy (The Station Agent, The Visitor, Game of Thrones), as his new film Win Win will open on March 18 instead of March 25. The film stars Paul Giamatti as "Mike Flaherty, a senior-care attorney and high-school wrestling coach in small-town New Jersey, he compromises his ethics to better support his family — with consequences, of course." Amy Ryan, Burt Young (Rocky) and newcomer Alex Shaffer also appear. [USA Today]
After the break, a new date for Lone Scherfig's One Day, as well as the release date and some recap info on Tarsem Singh's Immortals.
The news is also good for those interested in seeing One Day, in which Lone Scherfig (An Education) directs Jim Sturgess and Anne Hathway as a seemingly mismatched couple who meet once a day every year for twenty years. The film just got a very optimistic July 8 release date, dropping it right into the middle of blockbuster season. If the summer movie crop for 2011 goes the way 2010 did then you might just want some character-oriented distraction. One Day could provide.
Finally Relativity will release Immortals, directed by Tarsem Singh, on November 11. (Yep, that's 11-11-11.) The film is written by Charles Parlapanides and Vlas Parlapanides, and stars Henry Cavill, Stephen Dorff, Isabel Lucas, Freida Pinto, Luke Evans, Kellan Lutz, with John Hurt, and Mickey Rourke.
The official synopsis:
In Immortals, the ruthless King Hyperion (Rourke) leads his bloodthirsty army on a murderous rampage across Greece to find a deadly weapon that will destroy humanity. A mortal chosen by Zeus named Theseus (Cavill) must lead the fight against Hyperion and his evil army with the fate of mankind and the Gods at stake.