Trailer And Clip For 'Jeff Bridges: The Dude Abides'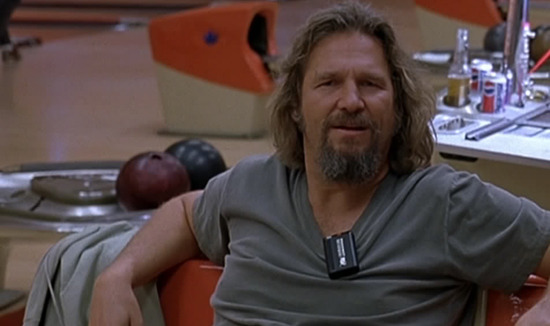 Tomorrow night the PBS series will devote a 90-minute episode to Jeff Bridges, in a profile / celebration of his work called Jeff Bridges: The Dude Abides. See a trailer for the show, and a bonus clip, after the break.
The lesson to take away from this episode of American Masters seems to be: "Jeff Bridges is awesome." Which we knew, but it's nice to see recognition from a series like American Masters. I don't think there's much more I can tell you that isn't in the two video pieces and the synopsis below.
Here's the trailer:
But this clip is a lot more fun, as it shows the actor visiting a Big Lebowski-themed store:
Watch the full episode. See more American Masters.
Called "the most natural and least self-conscious screen actor that has ever lived" by über-critic Pauline Kael, this 2010 Oscar-winning best actor embodies traits far beyond brilliance as an actor. He is an exceptional musician, a photographer, an occasional vintner and a storyteller. He hails from an illustrious Hollywood family, working as a child with his father Lloyd and brother Beau on television's "Sea Hunt." Bridges endures with vigor and grace. His own decades-long marriage and daughters remain the center of his world. His casual, easy-going air have endeared him to audiences for almost 40 years, starting with The Last Picture Show in 1971, reinforced in Starman in 1984 and the cult classic The Big Lebowski in 1998. After the life-changing role of Bad Blake in Crazy Heart in 2009, he returns to the screen with Tron Legacy and as Rooster Cogburn in the remake of True Grit, directed by the Coen Brothers.