Watch 'Jackass' Stars Spoof 'The Social Network'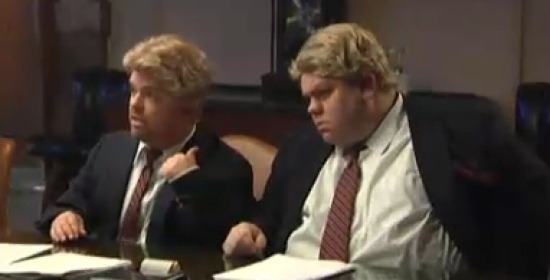 For the Critics' Choice Movie Awards, Jackass stars have filmed four parodies of scenes from the four 2010 Best Picture nominees. MTV has released a video of the stunt stars reenacting scenes from David Fincher's The Social Network. No word on what the other film parodies will be. The best picture nominees also include: 127 Hours, Black Swan, The Fighter, Inception, The King's Speech, The Town, Toy Story 3, True Grit, and Winter's Bone. After the jump you can watch a clip from filming which includes Johnny Knoxville playing Mark Zuckerberg, who is being grilled by an interrogator (played by Bam Margera) and the Winkelvoss twins (played by Wee-man and Preston Lacy).
The Critics' Choice Movie Awards will air on Friday, January 14th 2011 at 9:00pm on VH1.