First Look: 'Flying Swords Of Dragon Inn,' The 3D Film From Tsui Hark And Jet Li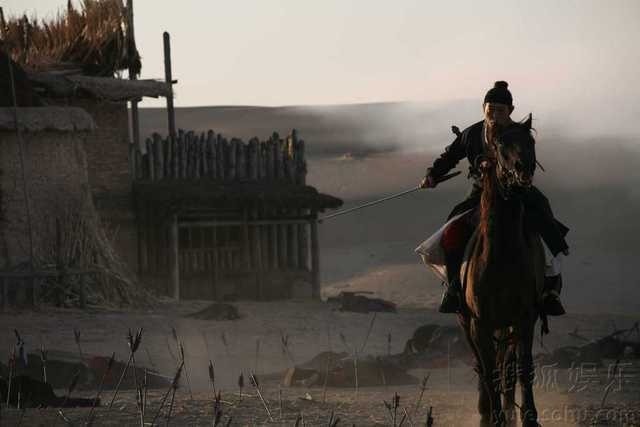 Long-time producer and director Tsui Hark did well last year with his
Detective Dee and the Mystery of the Phantom Flame, then he jumped right into production on a new film. That's the 3D wuxia epic Flying Swords of Dragon Inn, with Jet Li starring. We've got the first pics from the film, as well as some good statements from the director and star, after the break.
If the idea of martial arts, swordplay and wirework sounds appealing, this might be the movie. Tsui Hark says of doing this sort of film in 3D,
There are three major criteria pertaining to wushu choreography, the exquisiteness and difficulty level of the moves, the set up as a whole, and how to use film to show the characteristics and principles behind wushu. 3D brings about a whole new visual experience, and would ultimately result in actions designed originally for 2D filming losing impact, so, we can't simply import these three points based on traditional ways of filming, but have to come up with actions that are most suitable for 3D showcase.
Jet Li also says,
After this film, I suppose my martial arts ability would be improved, for now, I could even get into precise positioning mid-air. Tsui Hark is fond of editing a whole set of action on the spot on the set, and watching the wuxia action through 3D glasses, the feelings of strength and speed are greatly magnified and enhanced, as if everything is taking place just 1m before myself, so I would feel more nervous, and tense too.
As for the nature of the film, I can't be certain whether this is a sequel to or a remake of the Tsui Hark-produced Dragon Inn from 1992, which was in turn a remake of the '60s film Dragon Gate Inn. Regardless, knowing that lineage should give you a good idea of what to expect.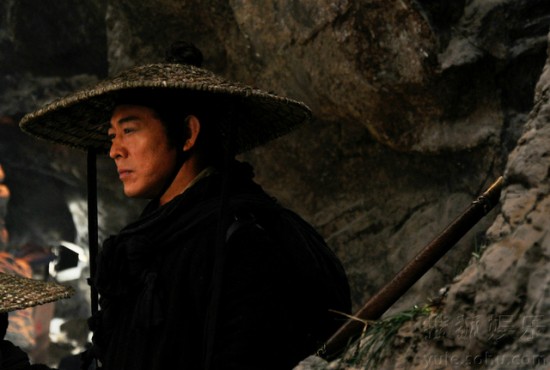 There's a side story, here, too. While doing 3D test shots for Flying Swords of Dragon Inn, Tsui Hark ended up doing
3D film as a quickie, called Catching Monkey. That film has Charlie Young, Yu Nan and Daniel Chan and is a contemporary thriller. A totally different beast than this new wuxia film, so that's two pictures to look forward to.
[Wu-Jing via Bleeding Cool]