'Burning Palms' Red Band Trailer With Zoe Saldana, Jamie Chung And Others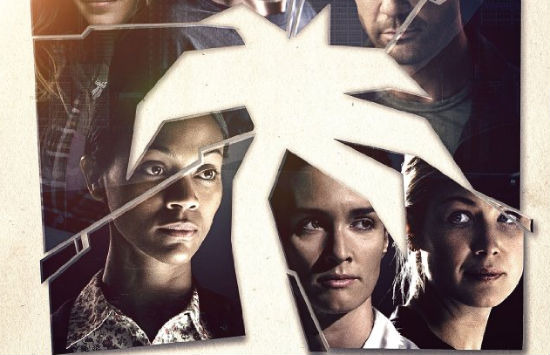 "Five tales that will mess you up for life." That's the tagline for Burning Palms, which opens in limited release on January 14. Written and directed by Christopher B. Landon (who wrote Disturbia, Paranormal Activity 2), the film follows five separate stories all across Los Angeles that delve into very taboo territory. It stars Zoe Saldana, Jamie Chung, Dylan McDermott, Paz Vega, Nick Stahl, Shannon Doherty, Rosamund Pike and more. Check out the trailer – which has a very Funny Games feel – after the jump.
Thanks to Shock Till You Drop for the below trailer.
But first, read the plot description. It helps inform the trailer immensely.
Burning Palms is a dark comedy, interlacing multiple stories where no taboo is left unexplored. Framed as a graphic novel come to life, the film unfolds in five popular neighborhoods of Los Angeles. Each story from the sandy beaches of Santa Monica, the the gated mansions of Holmby Hills, a motley crew of characters careens toward a hilarious and twisted fate in a movie unlike anything you've ever seen before.
Okay, now you are ready to watch the Red Band trailer.
From that trailer and the film description, it sort of looks like a blend of Very Bad Things and Magnolia. Plus if we take him from his two biggest films, Paranormal Activity 2 and Disturbia, Landon is actually a decent screenwriter. While neither is a masterpiece, both tell a story in a cohesive and entertaining way. Burning Palms is his directorial debut, though, and while it looks much more ambitious than those films, if he can pull it off, maybe we're looking at the first cult classic of 2011.
Since I hadn't heard of this movie until this second, chances are some of you hadn't either. I must say, though, that's a damn good trailer and even though the official website hasn't been updated with what theaters might be playing Burning Palms this weekend, I think I'm going to have to try and check it out. What do you think?